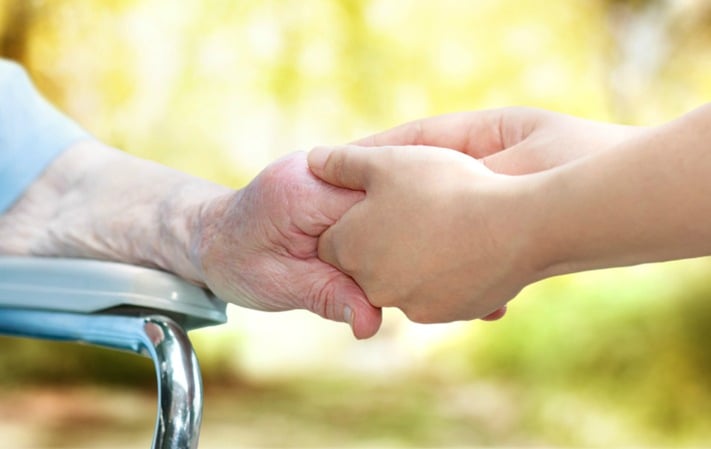 When looking for an assisted living community for yourself or your loved one, there are many factors to consider before making a choice. While lifestyle options, dining menus, and proximity to family should be a part of the decision, it is also important to consider levels of care and the costs for those services.
Most assisted living communities have different levels of care offered to residents, and they tend to charge accordingly. Establishing levels of care are essential for the community to assure they are staffing appropriately for resident needs, that resident safety is not compromised, and that residents are receiving the care they need. Levels of care are not meant to be a guise for extra costs, but are instead a way of assuring residents are getting the assistance they require.
Typically, assisted living communities charge a monthly fee that encompasses everything from rent and utilities to lifestyle services and meals. However, there are often increased costs associated with residents who require more assistance. This increased need for assistance are broken down into specific tiers, which are typically called levels of care. While each community has different milestones to designate levels of care, almost all communities rely on activities of daily living (ADLs) as the cornerstone to measure.
In the hopes of arming you with good information before you choose your final few options for assisted living care, below is a quick list of some important ADLs and what different levels of care may look like.
Bathing
Bathing is an important ADL and it can be the crux of many safety and hygiene issues. Residents who can shower themselves without assistance are at a lower level of care than someone who needs a caregiver to be present during the process. In the middle level of care might be someone who needs some assistance with shower set up, but can complete most of the task independently or with some verbal cueing. If a senior needs (or prefers) a shower more than one to two times per week, the level of care may increase as well.
Dressing
Dressing, and undressing, can be a complicated task even for otherwise independent residents. Small buttons and hooks can be a fine motor skill nightmare for some, while simple clothing selection can be challenging for others. Someone who can dress independently would need less care than someone who needed physical assistance from a caregiver.
Toileting
Toileting can include not only transferring to/from the toilet, but also any hygiene or continence needs that a senior may have. Seniors who can manage that process independently will need less care than seniors who require more hands on - or verbal - assistance. Toileting levels of care may also increase if the senior chooses to have the community order incontinence products instead of being in charge of getting those on their own.
Ambulation
Ambulation, or getting from one place to another, can come in many different forms in assisted living communities. Some residents walk without any support while others use a cane, walker, wheelchair, or scooter. Level of care does not necessarily increase if there are appliances like a walker or wheelchair needed. Instead, it is determined on what assistance from staff members a resident would need. For example, someone who can ambulate in their wheelchair independently would need less hands on care than someone who only walks when holding on to a caregiver's arm.
Memory Care
Finally, many assisted living communities offer wonderful memory care programs for residents who are living with dementia and other memory loss issues. These programs are a small community within the community, focused on resident engagement and safety. Staff is specially trained and activities promote a sense of calm independence, while dining meals are prepared to preserve dignity. These memory care options are often priced differently than other assisted living apartment plans, but also include the more specialized approaches.
When investigating assisted living communities, be sure to inquire about the levels of care and how those might impact any monthly costs. It will save you confusion or concern later on down the road as you navigate assessments and move-in.