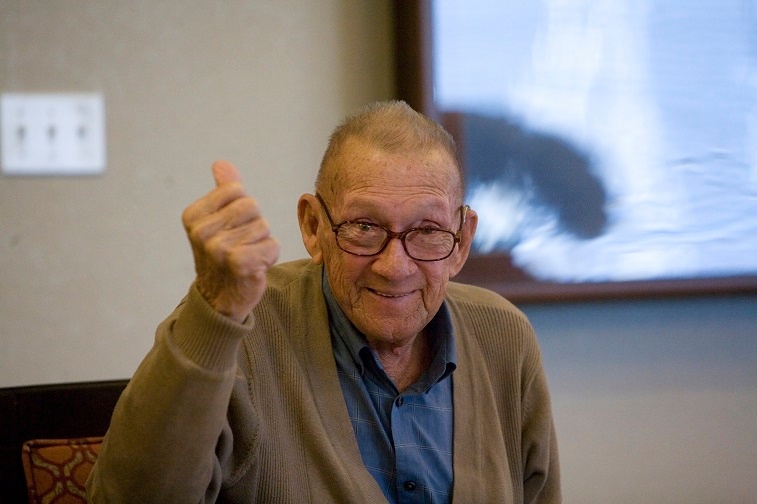 Questioning whether or not you'll be able to afford the costs of senior care is completely natural. In fact, concerns about the costs of senior care are among the most common barriers to seniors receiving the care they need, when they need it, research shows.
That doesn't have to be.
Many seniors delay transitioning into senior living, or even evaluating senior care options, because they jump to the conclusion that the costs would be unmanageable. In reality, the costs of senior care are often more manageable than people believe, and assistance is available to bridge any gaps.
Step 1: Get a Handle on Current Living Expenses
Start by evaluating current living expenses to help get a handle on the cost of "aging in place."
First, adding up costs for property taxes, mortgage payments, home maintenance, groceries, utilities, and lawn care will establish baseline living expenses. Next, consider these factors to project the cost of aging in place going forward:
Inflation typically adds one percent to two percent to living costs per year.
Price alterations that are needed to make a home safe and accessible in the future.
Price home health care providers based on need and availability.
The key is to figure out what you or your loved one's expenses will be two, three, four, and five years from now. That'll paint a true picture of the cost of aging in place both now and in the future.
Step 2: Price the Costs of Senior Care and Living Options in Your Area
The next step is to get out there and price senior care and living options in your area.
Lots of people look at the monthly costs of senior care and living and conclude that it's more expensive than aging in place. But it's important to look at what's included in those costs before jumping to any conclusions.
Assisted living, for example, includes help with activities of daily living, housekeeping, and 24/7 monitoring. The price of hiring a health aide to provide those services in a home setting averaged more than $20 per hour in 2016. Assisted living prices also include things like meal plans, utilities, maintenance, fitness programs, and social activities. Aside from monthly payments, residents of assisted living face few outside expenses.
When all expenses are accounted for, many seniors find that the cost of aging in place would actually be greater than a senior living option.
Step 3: Looking at Options to Finance Costs of Senior Care
If you're worried that you can't afford the cost of senior care and living on your own, you're not alone. That's why there are tools, resources, and programs to ensure you or your loved one gets needed care.
Medicare does not provide a benefit for long-term senior living or care, but state-run Medicaid programs do. Because these programs are operated by states, eligibility varies across the country. Senior living communities will be able to provide specific information about programs available to you.
Aside from government benefits and savings, life insurance and home equity can play a key role in financing roles for long-term senior care.
Leveraging Life Insurance
For many seniors, life insurance policies play an important role in covering senior living and senior care costs. There are a number of options available to help you leverage your life insurance policy:
Combination Products: These policies combine life insurance and long-term care insurance to ensure that a benefit will be paid, whether it's in the form of a life insurance benefit or a senior care benefit.
Accelerated Death Benefit: A tax-free advance on a life insurance benefit may be available to help you cover the costs of assisted living or memory care.
Life Insurance Settlements: Selling a life insurance policy to a qualified purchaser at fair market value can help you cover long-term senior living and senior care costs.
Using Home Equity
Home equity can play a key role in your plans to cover the costs of senior living—even if you don't want to sell a home outright. There are a number of options when it comes to home equity:
Home Sale: Selling a home outright can provide critical funds for senior living costs.
Bridge Loan: Medical events that require senior care on short notice lead to unexpected expenses—bridge loans can provide needed funds immediately while a home is prepared for market and a sale is finalized.
Reverse Mortgage: Ideal for couples in which one spouse wants to remain in the home, a reverse mortgage is exactly what it sounds like: a monthly payment based on your home equity that can be used to cover senior care costs.
Understanding what assistance and options are available to you is a key part of evaluating costs of senior care and living options.
Step 4: Putting It All Together
Looking at costs of senior care and living options can be overwhelming and downright intimidating. Always remember that you don't have to go it alone.
Senior living communities provide financial resources, access to financial advisors, and personalized breakdowns of senior care and living options to make your financial planning as painless and seamless as possible.
After evaluating the costs of senior care and senior living options, many seniors settle on an "all of the above" strategy that pulls from their various options. Financial planners can help put those puzzle pieces together so that you or your loved one receives the care needed both now and in the future.
Our senior living counselors would be happy to sit down with you and your family to discuss the costs of senior care. Meet with one today.