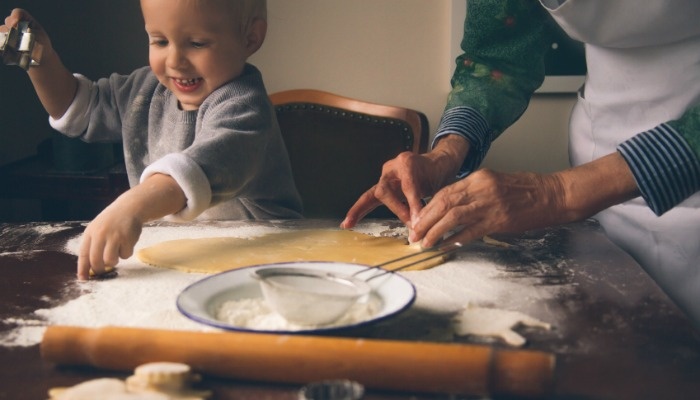 Boredom, the unfulfilled desire for satisfying activity, can occur in anyone who has too much time and too little meaning or purpose in their life. Chronic boredom can lead to restlessness, feelings of worthlessness, and even a belief that life is no longer worth living, and emerging evidence suggests that it puts people at greater risk for depression.
Researchers studied over 7,000 London civil servants for 25 years, finding that those who reported being very bored at work were 2.5 times more likely to die of a heart problem than those who did not report boredom. So it seems that you can certainly build a case that boredom (and its sister, loneliness) can detrimentally affect health. What can you do about it?
Social Interaction Boosts Health
Staying active and connected to others can help you maintain good physical and emotional health and cognitive function. People who have close friendships live longer than those who are isolated and there is evidence that positive relationships and social interaction can even boost your immune system and improve long-term health outcomes well into old age.
Senior Living Communities Tackle Boredom
Although people of all ages can become bored, isolated and disconnected, this risk is particularly high for older adults, who are usually no longer working and are more likely to suffer from physical and/or cognitive disabilities, which can make getting out difficult. Living alone can be particularly hard as it can seem nearly impossible to pick up new hobbies or relationships so late in life.
Moving to a senior living community can be an antidote to the boredom and loneliness that frequently come with aging. Not only are these communities designed with many common areas, which allow for easy socializing, but they provide a whole variety of entertainment and recreational opportunities. For instance, many residences offer on-site movies as well as musical shows and other performances. There may be planned day trips to museums, galleries, or shopping. Residents are often encouraged to join groups like book clubs or gardening clubs, which are designed to both stimulate their minds and help them connect with their peers.
Creativity and Art
One way to stimulate the brain, increase concentration, and gain a sense of positive self-esteem is by learning new arts, crafts or hobbies, which can be modified for those with physical limitations. Senior living communities offer everything from drawing and painting to knitting, scrapbooking or woodworking. If a senior does not have artistic skills, they can always discover art with adult coloring books. Senior life history writing is another way residents can connect with their past and explore memories through creativity.
Music
Because music can energize people, stir up their emotions, and fire up recall abilities, it often plays a big role in senior living communities. For instance, in addition to attending music shows, residents themselves can make music through singalongs or music therapy programs.
Games
Other common activities at senior living communities include card or, board games and puzzles, all of which engage the brain and serve as low-stress ways to interact with others. Some communities also provide computer rooms where seniors can check their email, surf the Internet or stay connected with friends and family through Skype.
Exercise
Physical activity not only provides variety in a senior's life, it helps prevent muscle deterioration and maintains bone mass, minimizing the risk of fracturing bones from falls. It also reduces the risk of heart disease, high blood pressure, diabetes and Alzheimer's disease. For these reasons, senior living communities are sure to offer group exercise programs, fitness centers and walking paths.
Community Service
Finally, people with a sense of purpose are rarely bored. Recognizing this, some senior living communities, such as those that we operate, actually offer residents the chance to work on a community service project, which can truly provide them with a meaningful experience.
What do you do to stay engaged and keep a sense of community and purpose? Share your favorite activities in the comments!