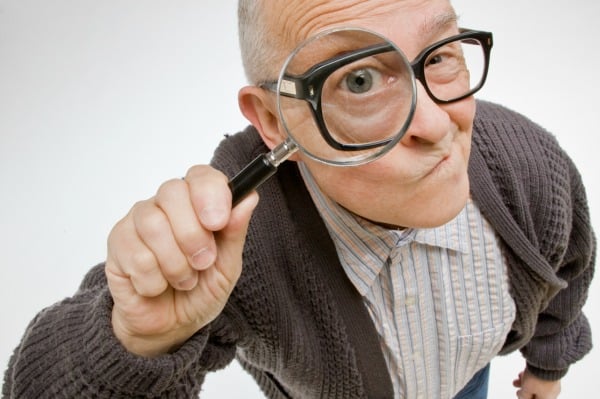 If you are starting to look at senior care communities, it is easy to get overwhelmed and a bit intimidated by the cost of assisted living. After all, as you or your loved one age, there is a fixed income to worry about, along with possibilities of money to pass on to children or favorite charities. How can you find an assisted living community when the monthly costs can seem so high?
When you allow yourself to take a step back and look at an assisted living community as a true investment into your health, livelihood, and quality of life, you are able to better assess the price point. Take a look at what excellent assisted living communities offer, and how it can positively affect your aging journey.


Room and Board
Let's start with the physical component of assisted living - your apartment. High quality assisted living communities offer a few apartment layouts to choose from, and you can select the best one for your lifestyle and family. Renting an apartment in the greater community can run anywhere from $1200 to $5000, depending on where in the country you live. But when you rent an apartment within an assisted living community, you are gaining access to much more real estate than just your four walls.

Assisted living communities have sitting rooms, large gathering rooms that your family can use when they outgrow your apartment, dining rooms, libraries, gym spaces, gardens, craft studios, and more. There are not too many apartments in the greater community that will offer you real estate amenities such as slip-proof showers and bathrooms with grab bars, along with other considerations such as hallways large enough for a walker, or wheelchair, to use safely. Assisted living room and board already pays for itself in luxury and convenience.
Health Professionals
When living at an assisted living community, residents have quick access to nurses and other staff that can help with issues from dressing and other care to medical concerns. Assisted living communities often bring in medical services such as podiatrists, dentists, flu shot clinics, and osteoporosis screenings, which cuts down on your drive time around town running from doctor to doctor. Besides a solid preventative health program, assisted living staff are also around when medical emergencies or crises occur. Residents who fall or experience an unplanned medical condition are literally steps away from staff members who know their medical history, are experienced, and ready to help immediately. The peace of mind for the resident and their loved one is priceless.
Other Amenities
When you purchase an assisted living apartment, you are purchasing a lifestyle that will allow you to age without the hassle of certain chores. For example, maintenance is consistently on site and available to help out with small tasks like hanging pictures or shelves in your room to large tasks like snow removal and assuring safe walkways during winter months. Housekeeping is typically provided a few times per week, and can assure that your home is clean and safe. Dining services prepare homemade meals three times per day that are nutritious, healthy, and delicious. Even better - you don't have to make it!


Assisted living communities also offer activity programs, full of events that are so much more than Bingo; instead, communities aim to bring events and opportunities that will enrich the lives of residents while having a lot of old fashioned fun. Finally, assisted living communities also offer transportation services, which cuts down on the costs for taxis or public transportation. Whether you are headed to the doctor or on a trip to the local movie theater, your assisted living community will work to get you there safely.


Your assisted living monthly cost goes to much more than just your apartment walls. Instead, you are paying for a lifestyle that keeps you safe and stress free, and gives you opportunities to stay healthy and active well into your senior years. When you are faced with a bit of sticker shock, remember that you are saving money in the end, along with receiving peace of mind and some new friends.