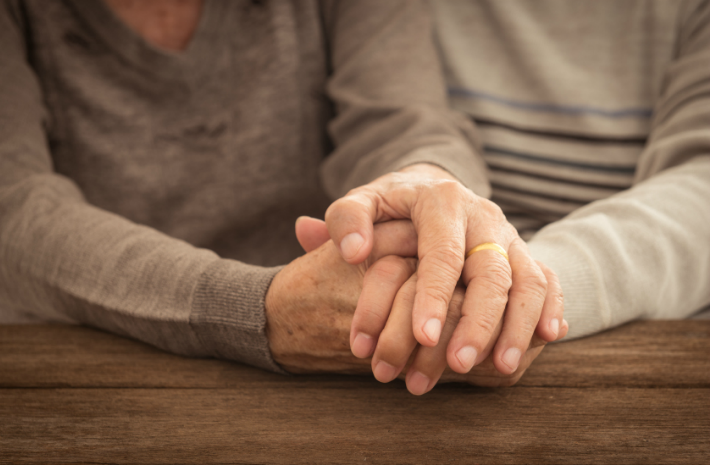 If you find yourself with a loved one in a dementia care community, or are considering memory care as an option for your family, it can often feel like you are learning and navigating an entirely new world.
Certainly, you are thrust into an industry full of jargon like "validation therapy" and "ADLs", as well as new experiences like the care plan meeting. But what exactly is the point of a dementia care plan anyway? We have pooled our experience to give you the quick explanation of why your loved one has, and needs, a care plan, and why this should be an important part of dementia care even if your family elects to care for your loved one at home.
What is a dementia care plan?
A dementia care plan, or treatment plan, is a document that shares goals, interventions, and issues that your loved one should be working on with their caregiving team. In a home setting, this plan may include things like appointment frequency, safety changes that need to be made to the house, or trips to therapy appointments of many kinds. In a specialized care setting such as a senior living community that provides memory care, members of the staff contribute to the care plan and it includes medical information such as prescription drugs and even things like your loved one's hobby interests or favorite music. In short, it is a well-rounded and all-inclusive guide to treating your loved one that makes it possible for every caregiver involved to provide the best level of care.
To keep everyone on the same page
Care plans help keep everyone on the same page. Memory care communities are operating 24 hours per day, 7 days per week. In a residential setting like this, the care plan assures that the overnight shift staff know what interventions work when your mom is feeling anxious, or ensures that a new nurse knows that your dad is at risk to fall especially when he wakes up from his afternoon snooze.
Care plans not only keep the staff on the same page. These plans also keep the family members in the know. Care plan review meetings are interdisciplinary affairs, with family members in attendance, at least once per quarter. During these care plan meetings, family members are able to hear what goals are in play for the resident, as well as what is working and what isn't.
At home, a care plan can provide guidance for home health aides as well as helping families keep track of the many different elements involved in providing comprehensive memory care. A home dementia care plan can be developed in concert with doctors, therapists, home nurses, and family members and should be updated and maintained regularly, just like a residential dementia care plan.
To provide individualized care
No two people with dementia are the same, even if they have a similar diagnosis. Dementia presents itself in a variety of ways, and every individual responds to the disease progression uniquely. A care plan is a way for a person's caregivers to come together to document what works, and what doesn't work, for that specific person. Interventions for dementia are as unique as people themselves, and a care plan assures that everyone knows what can calm down one person or what can motivate another, and when those things might be different for different people.
To promote growth
Dementia care plans should be goal-oriented, with both family caregivers and caregiving staff working to ensure that problems or concerns are addressed in an attainable and measurable way. Every concern, from pain to aggression, is presented on the plan as a goal to assure that the team is actively working to find a solution that works for the moment. Even though dementia is a progressive disease, caregivers can still work towards goals that benefit a sufferer's physical and emotional health.
To make care a group responsibility
A dementia care plan is a way for everyone to keep a senior's overall wellness at the center of treatment. In a residential memory care community with a culture of person-centered care, the care plan gives staff effective ways to meet the needs of the individual for all staff disciplines. From special dining adaptations to insomnia interventions, all disciplines are represented on the care plan and everyone from the cleaning staff to the senior director is expected to do their part to provide excellent care for residents.
In a home setting, a care plan helps families understand what they need to provide in order to ensure that their loved one is receiving the best support for the health of both their brain and their body, and help communicate those needs with doctors, aides, nurses, and even other family members.
The next time a care plan review meeting invitation comes your way, make every effort to attend either in person or via conference call. You will learn a lot about what the people caring for your loved one are doing to serve them and your family, and get a good overall view of your loved one's health and prognosis.