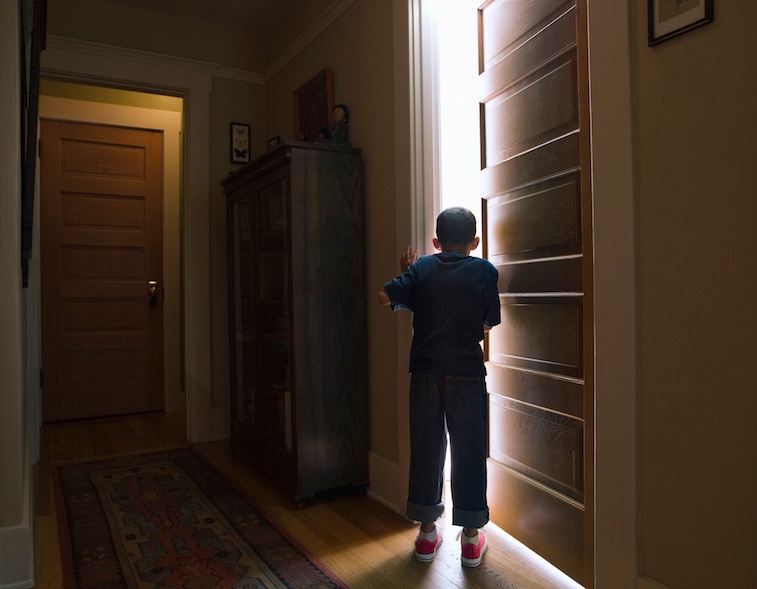 Are you considering independent senior living as a possibility for your retirement years? You aren't the only one. Many active seniors enjoy downsizing into an apartment within an independent senior living community, trading a large home for a busy lifestyle packed with amenities that take away some of the unwanted responsibilities of home ownership.
Even if you are toying with the idea of independent senior living, you might be feeling overwhelmed about your choices or even worried that it won't match your lifestyle or preferences. If you are in the consideration process, don't forget to gather all of the facts that you can from sources that know the industry inside and out. Here are some questions to consider when investigating independent living:
How "independent" is it, really?
At an independent senior living community, you have complete freedom with what you do with your time and living space. You can participate in social and recreational events in the community … or not. You can also come and go as you please. As for food, independent living communities often offer custom-designed meal packages, thus allowing you to choose a specified number of meals per day.
Is driving an option?
Absolutely! Many residents still drive their own cars, so parking is available at most communities. For those who choose not to drive, most residences offer a private bus for local shopping and day trips.
Is it possible to travel?
There are no restrictions on travel whatsoever. In fact, travel is easier and more worry-free than ever thanks to the security of knowing that your home will be safe while you're gone.
Can I drink alcohol?
Yes! In most independent living communities, alcohol is permitted. Some faith based communities may not allow it, so be sure to ask when touring your community options.
Can I work?
Yes! As long as you want to work, you are more than able to in an independent senior living community. You can come and go as you please and do whatever you would like while you are away.
Can I have overnight guests?
Yes! Your apartment is just that, yours. If you'd like to entertain and invite friends and family over, you are more than welcome to do so.
What's the difference between independent living and a 55+ community or senior apartments?
In an independent living community, residents live in accessible apartments and have access to a number of common areas such as game rooms, libraries, business centers, and more. These communities provide numerous social and recreational activities on and off site. Premium independent living often includes:
Delicious home-cooked meals
Transportation
Housekeeping and laundry
Fitness facilities
Beauty salons
Concierge services
There is onsite security, a 24-hour emergency help call system, and, often, a nurse on staff during weekday business hours.
Senior and 55+ community apartments are similar to independent living communities but offer few organized social activities or care services. They do deliver such amenities as fitness centers, tennis courts, pools, and golf course access, and they typically have community gates and security patrol.
What happens in the case of an illness?
Many senior living options include onsite first aid and nursing care in case of emergencies. Other communities can provide nursing staff or personal companions for a fee if you become ill. However, the medical services available in an independent living community are governed by state regulations, so it's important to ask upfront what assistance the community is legally able to provide.
Is there a benefit to independent living if assistance isn't needed?
At an independent living community, time isn't wasted on keeping up with housework, which means you or your loved one can devote energy into enjoying recreational activities, learning new skills, and looking after your physical, emotional, social, and spiritual well-being.
Can the environment and setting be personalized?
Independent living communities do not come in a single blueprint. You could live in a large high-rise apartment in a downtown neighborhood or in a smaller community with a small-town feel. Units vary in size from a studio to a full apartment, and in some communities residents live in condos, townhouses, or small cottages. Also, keep in mind that whatever the type of unit, you can furnish and decorate it as you wish; in fact, paint colors or carpeting often are customizable, just like with an apartment or home rental.
What happens when the care required doesn't allow for independent living?
In some cases, one can remain in an independent living community as long as the family or a home health care provider provides caregiving. Another option is to move to an assisted living community—many independent living and assisted living communities share the same campus, thus making the move easier.
Is it completely necessary to have a community that also offers other services, such as a skilled nursing area?
Some seniors live in continuing care retirement communities (CCRCs), which offer independent living, assisted living, and skilled nursing facilities on the same campus. If care needs increase over time, you or your loved one can move to either assisted living or a skilled nursing facility (although an onsite nursing home bed might not be available when you are ready to move).
Keep in mind, a CCRC has a buy-in cost and ongoing fees. Look into your finances to be sure that a CCRC is a right fit for your family.
While you explore independent living options, remember independent living is just like having an apartment, but with extra services. As you research senior living options, take into account what options are important to you. Feel free to ask questions like these and more while you are touring senior living communities.