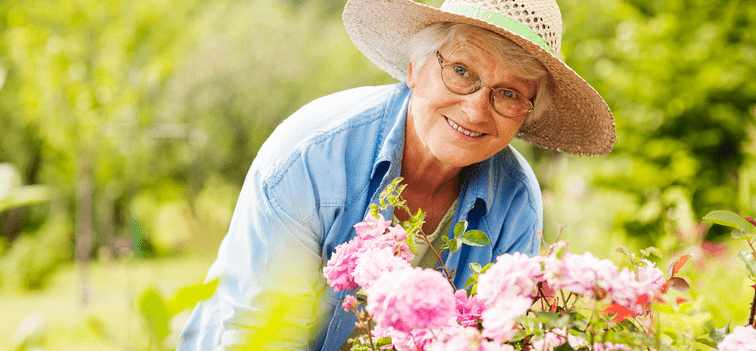 What is Independent Senior Living?
Independent living preserves a senior's independence while placing them in a community of like-minded people. It balances the many competing needs of today's seniors by offering:
A ready-made community that doesn't intrude on privacy.
Help when a senior needs it, without compromising independence.
An end to the frustrations and costs of home maintenance, without an end to independence.
Access to transportation, classes, meals, and other amenities just outside your door.
Retirement is probably the first time in your life that you haven't been saddled with seemingly endless responsibilities. That doesn't mean retirement is obligation-free. The demands of keeping your home in order, nurturing relationships with your children and grandchildren, and sustaining lasting friendships can feel like a full-time job. Independent living may offer a solution to the competing demands of the next chapter of your life. You can settle into restful bliss, schedule an active social calendar, or master new skills without the demands of tending a yard, maintaining a home, and worrying about transportation.
What Can You Expect from Independent Senior Living?
Most seniors say they want to remain in their homes as long as possible. They cite concerns such as feeling "old," losing independence, and giving up a beloved family home. Yet many seniors find that independent senior living offers a path to a more vibrant life, with plenty of opportunities for learning and growth.
Every independent living community is different. Here's what you can expect from most communities:
Community life and social opportunities
Imagine living within walking distance from some of your closest friends. Independent living communities allow you to live in the same community as other seniors. You'll feel a sense of community and have the chance to form new friendships. Seeing your friends won't require a long-distance call or trip. Instead, you'll need only to walk down the hall.
Meals and dining
Meal preparation is time-consuming and expensive, especially if you want well-made nutritious food. Independent living means you'll have your own kitchen and the chance to cook at home, but if you've had enough cooking for one lifetime, you may never have to cook again. Enjoy fine dining and a wide range of nutritious meal options just a few steps from your door. At many communities, you can even get meals delivered directly to your apartment.
Activities
What you expect from retirement may look quite different from the reality. Perhaps you planned to travel, spend your mornings doing yoga, or pick up a new hobby. Health and financial woes can make those dreams more challenging. You might be unable to drive at night, anxious about going to a class at an unfamiliar location, or concerned about the safety of trying something new alone at home.
Independent senior living fills in this gap. These communities offer a wide range of programs, from yoga to community service, for people of every age and ability level. You won't have to travel or drive, and you don't have to worry about safety. Most programs are available just steps from your home.
Transportation
Driving is expensive, stressful, and dangerous. Independent living communities help you get where you need to go without the demands of vehicle ownership. You're welcome to keep your car, of course, but most seniors find it's more relaxing to ride into town or the grocery store. If you've already quit driving, moving to an independent living community can increase your independence by providing you with a safe ride to local destinations.
Costs
How much is this going to cost you? It might be less than you think. Independent senior living is a comprehensive, all-inclusive arrangement. You'll no longer have to worry about the hidden costs of homeownership, like lawn maintenance and unexpected repairs. And you'll have access to a wide range of activities without paying for expensive classes or transportation. Estimate your costs with our cost calculator.
Is Independent Living Right for You?
Independent living is a great choice for seniors who want to preserve their independence while pursuing a more active and engaged lifestyle. It might be right for you if:
You want to live in a community setting.
You're increasingly bored, but overwhelmed by the logistics of finding new activities.
You feel isolated or lonely.
You live in a remote area with little access to classes, friends, or family.
You don't drive anymore or are concerned about the safety of continuing to do so.
You want to learn and do new things, but don't know where to start.
You're tired of cooking, home maintenance, and the endless demands of living in your home.
You want the peace of mind of living near others, with access to people who can help you if you need it.
You feel anxious living alone.
How to Select an Independent Senior Living Community
Independent living communities are as unique as the seniors they serve. So choosing the right one for your needs requires some planning and investigation. Consider beginning the search by making a list of your retirement must-haves. Do you want great meals, exercise classes, or a chance to garden? Whatever matters to you should matter to the community you choose.
When you begin your search, the following strategies can help you narrow down your options:
Ask for literature about the community, then compare communities. Use a chart or other strategy to objectively see the differences.
Visit the top communities on your list. You can't really understand what community life will be like until you see it yourself. Eat a meal at the community to get a feel for the food quality and community atmosphere.
Request details about the specific accommodations you can expect. Ask if the unit you see is similar to the one you would have.
Seek insight from a friend or family member. Loved ones know you well, and they may think of needs you might not have considered. A second opinion is invaluable to the decision about the next chapter of your life.
Trust your instincts. You're the one who will live in the community, so you should have final say. Even if a place seems perfect on paper, listen to your gut if it tells you it's not right.
Don't rush the decision. Don't wait until a crisis forces your hand. The more time you have, the more likely you are to make an informed decision.
Ready to learn more? Arbor offers a continuum of living communities, including independent living communities. We can help you decide which option is right for you. To learn more, contact us today.