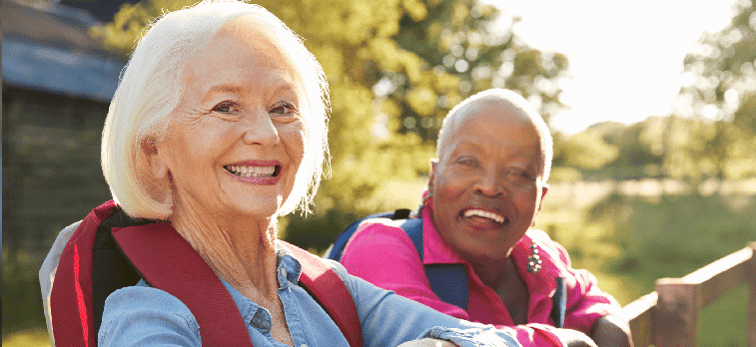 Your retirement years are full of important decisions, including when (or if) you should move into a senior living community. Fortunately, senior communities are different from what your parents or grandparents experienced. The industry has evolved significantly, thanks to the expanding suggestions and lifestyle of the very active Baby Boomer generations. These days, senior living communities feature amenities that are more like a resort hotel than a clinical hospital.
No matter how exciting senior living can be today, deciding on the best community is best for you and your needs can quickly become overwhelming . Knowing how to explore all of the available senior living options can help you feel confident about making the best decisions for your long-term health.
Identify Your Needs
The first part of your journey, to find the best senior living community for you, is to have a firm grasp on your needs and challenges. Are you looking for a community of neighbors and friends so that you don't feel lonely, or are you living with a chronic medical condition that will cause your health to decline over time? In either of these cases, there is a senior living option that will meet your needs.
Senior living communities are not one-size-fits-all solutions, and most exceptional communities choose to specialize within a specific level of care. This specialization allows residents the best care in the best environment for their specific needs. If you are wondering about the level of care that may be the best for you, consider using our Senior Living Quiz. Taking it can give you insight into your current and future potential needs; for confirmation, you can take the results to your next geriatrician appointment as you begin your senior living search.

Use External Resources to Narrow Your Search
Now that you have a good idea of what type of care you need, you can begin searching for senior communities offering that care in your desired location. However, before you begin searching on your own using a senior guide from the grocery store, consider using reliable resources that can guide you in the right direction.
A Place for Mom features trained senior care specialists that learn more about your situation and can point you in the direction of approved communities near you. You can benefit from a trained consultant who will stick with you during the entire process, and a consultant who is ready to answer any questions you may have. Consultants are available nationwide and at zero cost to you.
In addition, websites like SeniorLiving.org and Care.com can help you search for nearby communities, as well as helping you research amenities offered by each community. You can even read reviews and responses from people who have stayed at the community.