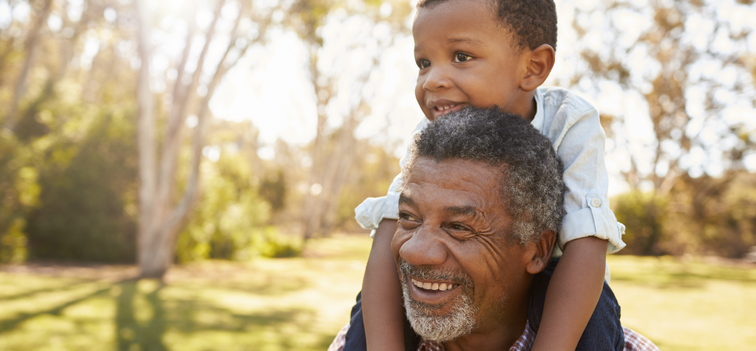 Family life is filled with moments, events, and experiences big and small. Some activities—and the memories they produce—are bigger than others, but they are all important. Parents might lament all the soccer games and birthday parties they endure over the years, but someday, their kids grow up and those activities fade away. Family events and activities are meant to be cherished not just by you and your kids, but also by your senior parents whenever they possibly can be included.
Family activities give seniors a chance to spend time with their children, grandchildren, and even great-grandchildren. However, your senior parents might not be able to easily attend every soccer game or school play and will need your help. Here are some ways to keep them involved with family activities:
Connecting with the Grandkids
Study after study has shown that seniors with close connections to their grandchildren are more active, are healthier, and live longer. These connections continue to grow and are beneficial even when grandchildren become adults—one study found that such close bonds reduced the depression risk for grandparent and grandchild alike. Attending grandkids' sporting events, music recitals, plays, graduations, birthday parties, and other notable moments ultimately benefits seniors and grandchildren alike. Kids bring another level of excitement to their activities if they know Grandma and Grandpa are in the audience. Grandparents beam with pride watching their grandkids, and that positive emotion carries over into their everyday lives.
The Importance of Planning Ahead
Whether grandparents are living at home or in a senior community, or whether they are independent or in assisted living or memory care, planning for them to attend family activities ahead of time is essential to make the experience as smooth as possible. Many independent seniors prefer to stick to their established schedules and not be surprised by a last-minute invitation to see their grandson's football game. Dementia sufferers thrive on routine, so any disruption that is too, well, disruptive can cause stress. Also, some senior living communities may require advance notice if assisted living or memory care residents are leaving the grounds.
The other planning concern is of the event itself. How long will it go? Will it be loud? Who will bring grandparents to and from the event? If the event is outdoors (e.g., the previously mentioned football game), will your parent be properly dressed? Is there adequate seating? Knowing these things ahead of time and planning accordingly can make the occasion more enjoyable for your loved ones.
Accessibility Issues
If your senior loved one has difficulty moving around, accessibility becomes a big issue for attending family activities. Sporting events, for example, may include bleachers that can be difficult for some seniors to traverse. Or, a school open house may involve more walking than a senior with limited mobility can handle. Carefully consider accessibility before the day of the event. Call ahead to schools and gyms to find out what seating options are available for seniors who will struggle with climbing stairs. Ask your loved one's senior living community if wheelchairs or scooters are available to take offsite, or check in with your destination (such as a museum or zoo) to see if one can be rented. And on the day of the event, involve your kids in ensuring their grandparents are comfortable—this will strengthen their connection even more and reinforce with children how special it is that their grandparents can be a part of the important day.
Take Pictures and Video
For special events, likely you are already taking pictures and video, and your parents might be doing so as well. Yet even in this digital age, nothing beats a physical photograph that seniors can look at, show off to their friends, and place in a frame. Make a point to shoot plenty of pictures at family activities, including ones of grandkids and their grandparents. Take the time to print pictures off and give them to your loved one, or to burn videos onto a DVD.
Go one step further by sending pictures along with a thank you note from your children thanking Grandma and Grandpa for watching his football game or her ballet recital. Again, a goal with family activities is strengthening the bonds between your kids and your senior parents, so go the extra mile to make moments these extra memorable.
How often are you able to include senior parents in family activities?