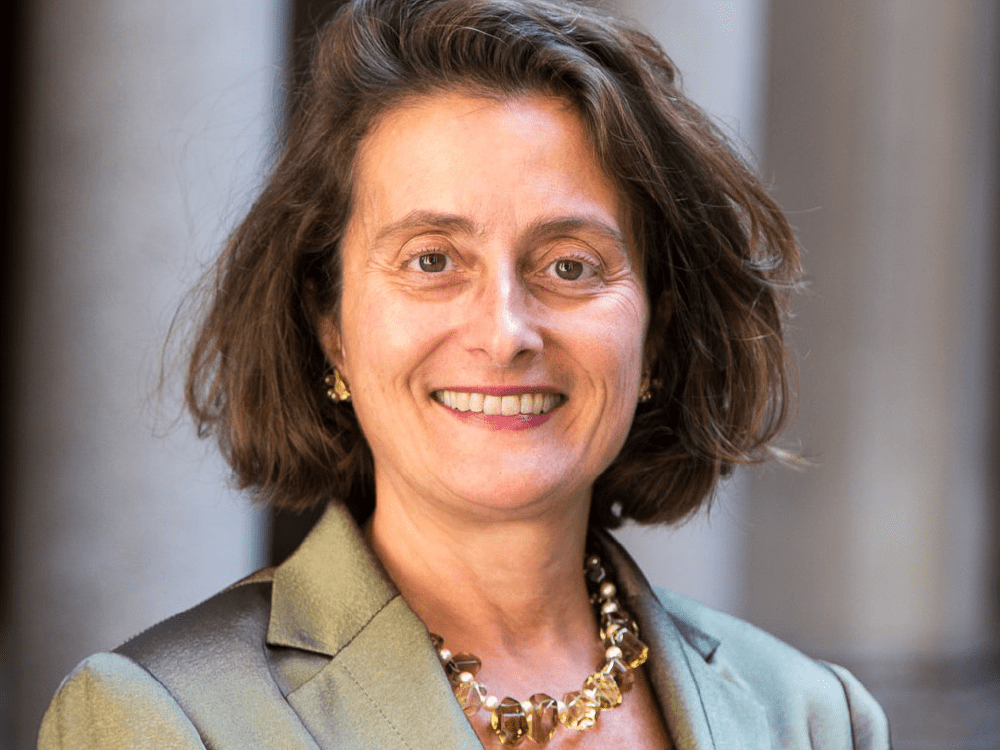 Image caption: Paola Barbarino, Chief Executive Officer of Alzheimer's Disease International (ADI)
We at The Arbor Company care deeply about memory care and the fight to end dementia. One of the leading voices in the fight against Alzheimer's is Alzheimer's Disease International. We asked them to join us on our blog to share some recent insights. Here is a message from ADI's CEO, Paola Barbarino:
This September marks the seventh World Alzheimer's Month—the global campaign to raise dementia awareness and challenge stigma. The theme for this year's campaign is "Every 3 seconds," highlighting that every three seconds someone around the world develops dementia. This year, we wanted to emphasize the scale of the dementia global health epidemic, but also the fact that behind each of the 50 million people living with dementia globally, there is a voice, a story, and family and friends who are also affected.
As we know, the cost of dementia globally is high—now estimated at $1 trillion. That's just for 2018. Our recent report, "Global estimates of informal care," works to illuminate the unseen costs and shows just how much care is "informal" or unpaid. Overall, 40 percent of all dementia care costs are informal, meaning that partners, family members, relatives, and friends are delivering this type of care.
The diverse impact of care costs in different regions and population groups is striking. Almost 90 percent of the global costs of dementia are currently concentrated in high-income countries. But then, in low-income settings, informal care constitutes a much larger proportion of the total cost.
Incredibly, 71 percent of all formal care is undertaken by women, who also continue to be disproportionately impacted by dementia. The highest proportion of female caregivers are in low- and middle-income countries.
If you add up the total amount of informal care hours, it would equate to an astonishing 40 million full-time equivalent jobs, forecast to rise to 65 million by 2030.
As stated, most informal caregivers are family members. The experience of caregiving for family members is not a uniform one—although this is a positive arrangement for many people, it can be stressful and impact mental health. Often, when caring responsibilities increase, we see individuals having to reduce their working hours or even leave work. Again, this has an increased impact on certain demographics. Because over half of people with dementia live in low- and middle-income countries—a number which continues to grow—the sheer number of hours spent on informal care in these settings is astonishing.
However, there is also progress. We have seen some real achievements in dementia policy in recent years. Only last year, the World Health Organization (WHO) adopted the landmark Global Plan of Action on the Public Health Response to Dementia 2017-2025. And ADI continues to advocate for the development and funding of national dementia plans, working towards the 2025 target of 146 WHO Member States with functioning plans.
Research is at the heart of change, and this World Alzheimer's Month, we are calling on governments to invest a minimum of 1 percent of the societal cost of dementia to funding research in the following areas: basic science, care improvements, prevention and risk reduction, drug development, and public health. This call is reinforced by our World Alzheimer's Report 2018, released today. The report, "The State of the art of dementia research: New frontiers," focuses on what 21 of the "leading lights" in global dementia research think are the biggest challenges facing them today. The report asks such questions as:
What are the barriers and the enablers?
Why hasn't there been more progress or breakthroughs in research for a treatment?
Where are we with care research?
It is a balance of hope and frustration. There is an incredible amount going on, but strikingly, the ratio of new dementia research papers is 1:12 compared to cancer. The sheer scale of the dementia challenge means this must change.
Do your part. All over the world, people are helping spread hope that the fight against dementia can be won. Join the World Alzheimer's Month campaign by using the hashtags #WorldAlzMonth and #Every3seconds on Twitter or your favorite social media platform and visiting https://www.worldalzmonth.org/ to get involved.