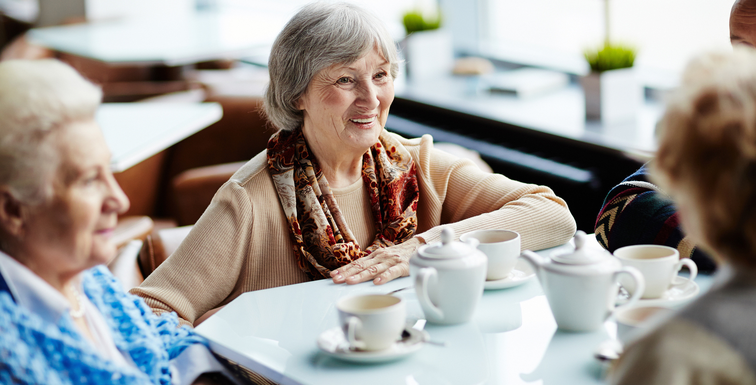 Baby Boomers have been changing the world since they first came into it. As this influential generation moves into retirement, they are once again proving that the status quo will not do. The senior living industry has been working for decades to prepare for these active residents, and now that the Boomers are moving into senior living communities, we are watching as those communities transform into neighborhoods focused on wellness, socialization, and lifestyle. The best part of being a resident in an active senior living community? All of it.
Wellness Benefits
When it comes to your health, living in a senior community could be one of the best decisions you make. Most premier senior living communities offer doctor visits onsite, as well as wellness clinics that provide guidance from medical professionals with senior health expertise. Clinics that check bone density, blood sugar, and more are available right on campus for residents to take advantage of. With all this offered right at home, residents in senior living communities benefit from chronic health condition prevention and better support.
Beyond medical assistance, seniors who live in communities also benefit from increased cognitive function and life expectancy. According to recent research, seniors who participate in cognitive activities are less likely to experience age-related cognitive decline. Senior living communities offer a wide variety of wellness activities, including those that relate specifically to cognition. From new learning lectures to trivia tournaments, word association games to technology-assisted brain games, senior living residents are privy to a variety of opportunities that they would simply not be getting if living at home alone or with a partner.
---
---
Social Benefits
Physical and cognitive wellness benefits are excellent, but one of the best things about living in an active senior community is the residents! With new neighbors and friends right down the hall, residents in senior living communities don't have to worry about the health concerns that come with social isolation. Seniors are especially vulnerable to mental health problems that stem from loneliness, feelings of isolation, and feelings of detachment from peers. In a senior living community, you are only steps away from having a conversation with a new friend or seeking guidance from a member of your support network.
Lifestyle Benefits
Finally, seniors living in an active community benefit from a lifestyle that is geared toward giving residents more time to pursue interests. Gone are the days of attempting to cook three meals per day for only one person, or of mowing the lawn. Instead, residents are able to enjoy meals prepared by a trained chef in a dining room full of friends and neighbors. Residents can enjoy more time tending their garden plot and less time worrying about cleaning out gutters or other home maintenance chores.
Residents in senior living communities are happily busy, pursuing their interests and staying healthy. They are making new friendships, taking trips together, and toasting over plates of delicious foods. Senior living communities have been shaped by the Boomers, and every resident is benefiting from the active lifestyle and wellness focus.
What are you waiting for? Join in the fun by setting up a tour of a senior living community near you.