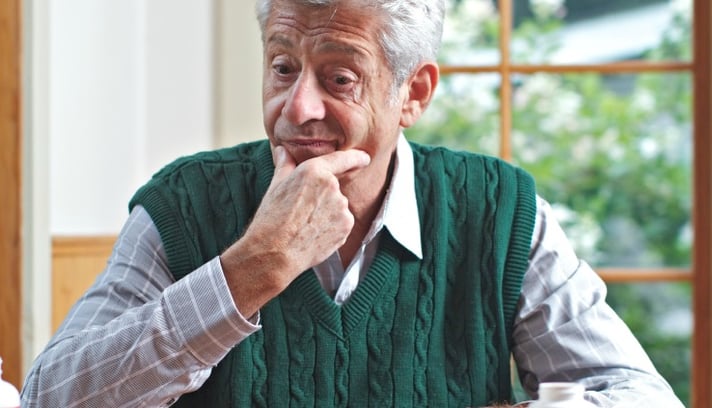 If you find yourself trying to navigate the waters of what life looks like with a loved one who is living with dementia, you can start to feel like you are drowning. Between terms like "plaques and tangles" and medications that promise to decrease anxious behaviors or slow down the disease process, it can get easy to forget all about the person who is at the center of this progressive disease.
Because dementia - whether Alzheimer's or otherwise - is progressive, including a safe environment to live in is important to add to your short or long term care plan. However, if you are just starting the learning process with a loved one who is still in the early stages of the disease, it can be easy to wonder if you really do need to consider a memory care community for her living situation. After all, she may function well enough right now to remain in her home or in a care community that only offers minimal assistance.
However, memory care will eventually be necessary for your loved one; it is best to find her the perfect memory care community sooner than later. In fact, it is healthier, safer, and less confusing for her to begin her long term care living in a memory care community. Your loved one will acclimate better to her new environment and the staff will get to know her individual preferences and interests as well; each of these will prove to be important as her confusion, and other symptoms like wandering or anxiety, continue to progress. There are plenty of benefits to living in a memory care community, no matter if your loved one gets there earlier or later in the disease process.
How Could Home Really Not Be Best?
We have an instinctive feeling that home must be the best place for someone we love when they are frail or ill. However, in the same way that someone with a serious infection might be better off staying in a hospital where they can receive special monitoring and care from experts, a person with dementia will benefit from being cared for by experts and in a specially designed environment.
Consider: If your home is not equipped to treat pneumonia or set a broken limb, is it equipped to handle the complex progression of cognitive decline? There are real risks and problems that arise with dementia that are often best handled in a purpose-built environment such as a memory care community.
Risk of Wandering
Unless someone can be watching all the time or you are able to seal your house securely, the risk that a senior with dementia will wander outdoors and become lost is significantly higher at home. Dedicated memory care communities are designed to satisfy the desire to wander in a safe way that ensures a senior will not become lost or roam where there is no one to help or recognize them.
The idea of confining someone you love to a closed-in or locked community can seem painfully harsh. However, memory care communities are designed to convey a feeling of independence and safety to those who live there, with floor plans that let them walk as far as they need to without ever getting lost, or walled gardens and walkways that make it possible to explore and enjoy the outdoors with no risk of ending up alone and disoriented.
Risk of Injury
For the dementia sufferer, a standard home poses many potential risks. From sharp tools in the kitchen, shed, or garage to ovens, ranges, or fireplaces that pose fire hazards, most homes are not designed on behalf of an adult who can no longer judge accurately or consistently what is safe, or who forgets to take simple measures like turning off the gas.
In addition, some seniors with dementia may become confused or violent due to changes in their brain. This can be especially troubling or scary in a person who has previously been loving or peaceful. However, it is not something to be ashamed of, nor should they be blamed. This is simply a symptom of the cognitive changes that they are experiencing.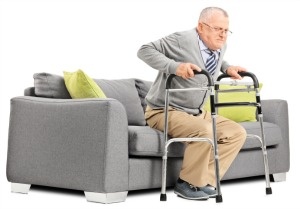 Memory care community staff are specially trained to de-escalate conflict and to gently manage violent behavior in a way that prevents injury to themselves, to you, and to the dementia sufferer. Without this training, it is possible that a confused senior who lashes out could injure you or themselves.
Risk of Malnutrition and Choking
Changes in tasting and swallowing are another part of dementia that many families may not expect or know how to cope with. As dementia progresses, reactions to tastes, temperature, or texture of food may change, or it may become difficult for a senior to chew or swallow. Repeated incidents of choking can cause fears about eating that result in a refusal to continue trying. These changes and struggles often to weight loss and malnutrition over time.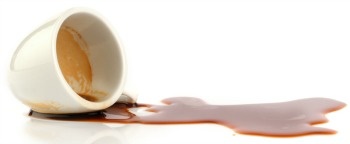 What is particularly problematic about this is that the brain needs nutrition for health. Poor nutrition or under-eating can hasten the decline of dementia by starving the body of the crucial nutrients that it needs. This is why specialized food and nutrition programs such as Dining with Dignity® are such a critical part of residential memory care.
Risk of Suffering
Sadly, there is no way to prevent your loved one with dementia from suffering sometimes.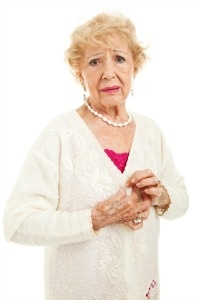 However, a memory care community is designed to reduce as much as possible the confusion and suffering that dementia and Alzheimer's can cause. By providing special food, special activities, a carefully planned and consistent calendar, a non-hazardous environment, and expertly trained staff, memory care communities are designed to make life with dementia as comfortable as possible for both residents and their families.
Memory care community living may not be necessary during the initial phase of dementia. However, the long-term physical, social, and psychological risks of staying home mean that it is rarely the best or kindest option.
Dementia and Alzheimer's are physical illnesses caused by physical changes in the brain. Seeking help early can provide the best option for ongoing health and happiness for both your senior loved one and your family.
What Should I Do Next?
This question is one of the hardest and most important to answer for any family dealing with a dementia diagnosis. The most important thing you can do is educate yourself and your family about the choices that are available, the standards of care you should look for, and the questions you should be asking to make sure that your loved one receives the top care available.
Do you want to learn more about The Arbor Company and our approach to senior assisted living and memory care? Contact us now to request more information and start learning how The Arbor Company can help your family with this difficult decision.