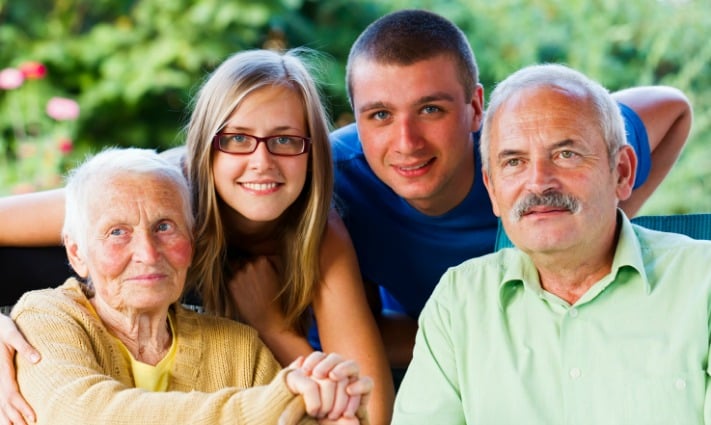 If you find yourself caring for an aging parent or loved one, you may feel isolated or alone. You may also feel uneducated and overwhelmed with new medical terminology and treatment plans. However, there are plenty of places for you to go to learn about caregiving and to find support from peers who are living it too. You just have to know where to look. Take a deep breath, and consider starting with a few of our favorite books and resources for caregivers.
The Mindful Caregiver: Finding Ease in the Caregiving Journey
Written by a licensed clinical social worker with more than 30 years of experience in helping caregivers and seniors, this book provides mindfulness and coping tips for families who are struggling with the demands and struggles of caring for a loved one.
A Dignified Life: The Best Friends Approach to Alzheimer's Care, A Guide for Family Caregivers
This resource was first published in 2002 and has become one of the most read and referenced books for those who work with, and care for, seniors living with Alzheimer's Disease and other dementia. It offers practical and realistic tips for how to engage with a loved one who has a failing memory, leaving you both with pleasant interactions.
Alzheimer's and Dementia Caregiver Center
This website is run through the Alzheimer's Association and is chock full of resources for family caregivers who find themselves dealing with different aspects of dementia. Don't forget to check out the 'support' section for online communities, blog posts, and links to find caregiver support groups in your area.
Local Area Council on Aging
Your city or township is likely to have an Area Council on Aging or other senior care division of community leadership. Tap into this resource immediately to get help on everything from Meals on Wheels set up to referrals for tax professionals who volunteer to assist seniors with filling.
The 36 Hour Day: A Family Guide to Caring for People Who Have Alzheimer's Disease, Related Dementias, and Memory Loss
This book gives a unique look into memory loss, offering advice and approaches for behavior issues that may pop up with seniors living with dementia. It also covers senior living options that go beyond caring for your loved one in the home.
The Caring Spirit Approach to Eldercare: A Training Guide for Professionals and Families
Written by Nancy Kriseman, a social worker with decades of experience in the field, The Caring Spirit Approach provides comprehensive training in how to develop a positive relationship between families, seniors, and professional caregivers in order to effect a deep-level culture change that focuses on providing care and comfort at all times.
Local Support Groups
Even if your loved one does not have dementia, there are many family caregiver support groups that take place every week or month in hospitals and senior care communities throughout the country. A simple internet search or call to your town's senior center can give you meeting times near you. Come with an open mind and questions; many times, your peers can be your biggest fans and resource recommenders.
Caregiver Apps
Yes, there's even an app for caregiving. Actually, there are quite a few for both Apple and Android users; some are more organization focused, offering medication reminders and a care calendar, while others are more information focused. Check out a few to see which best meet your needs, but be sure to include CareZone and Balance.
Finding a support system and educating yourself about your loved one's condition will help you during your time as a family caregiver. These resources will point you in the right direction as you become a caregiver and advocate for your loved one.
Never miss another Arbor Company blog post! Subscribe to our blog today at the top of this page to receive email notifications of new posts.