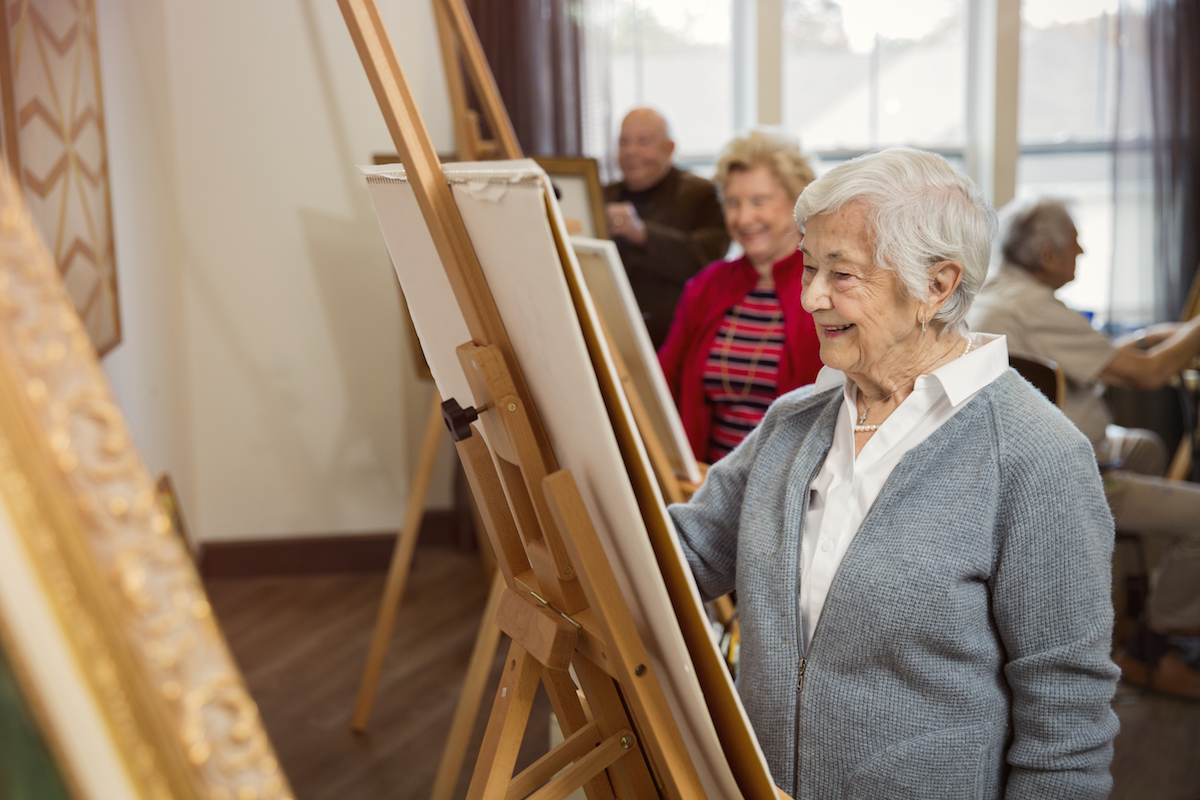 The new year is a time to turn inward, to reflect on where you have been and where you are going. The changes you make this year can catapult you into better health, protect your future, and help you live a more meaningful life. So ditch bland resolutions about weight loss and eating fewer cookies. Make 2019 a year of transformation and joy with these New Year's resolutions.
Get Moving
Exercise is one of the best things you can do for your health. It helps you maintain a healthy weight, supports better mental health, and can help you live longer. There's no need to invest in fancy gym equipment or pricey classes if that's not your thing. Even just 10 minutes of exercise a day can improve your health. So take more walks, spend time in the garden, or enjoy a leisurely bike ride instead of fighting traffic.
Volunteer
Giving back to others feels good. It allows you to change your world, your community, and maybe even your own outlook. Volunteering is even good for your health. It lowers your risk of depression, helps you remain physically active, fosters meaningful social connections, and might even help you live longer. So pick a cause and commit to it. Whether it's animal rescue, child literacy, or ending poverty, organizations such as VolunteerMatch can connect you to meaningful volunteer opportunities.
Spend Time with Your Family
It's easy to feel overwhelmed by the obligations of daily life—exercise, cleaning, endless tasks on your to-do list. Ultimately, our relationships are what make life worth living. So commit to spending more time with your family and friends. Schedule a weekly dinner date with your grandchild, plan a date night with your spouse, or commit to a monthly family game night.
Eat Healthier
Most people have resolved to eat healthier at one time or another. The problem is that many try to do so by depriving themselves of the foods they love most. Diets don't work. Instead, you need to change your relationship with food. Food is fuel for your body. Rather than eliminating "bad" foods, think of food as nourishment. Then consider how best to nourish your body. There's no need to cut out cookies or snacks. Instead, cultivate a mindset of balance and abundance. Ask yourself what you can add to your diet to improve your health. You just might find that your morning avocado becomes a much-beloved treat.
Adopt a New Hobby—or Revisit an Old One
Life has a knack for getting in the way of the things we enjoy most. Parents sometimes find that bedtime battles mean giving up reading. Exhausted workers may trade music lessons for a few extra hours of sleep. Now that you're retired, consider revisiting a hobby of your youth, or picking up an entirely new interest. Life's too short not to have fun. A new hobby can also get you moving, alleviate loneliness and boredom, and even improve cognitive health.
See a Doctor
Whether you're in great health, have a few symptoms you need to get checked, or struggle with serious chronic illnesses, seeing a doctor is one of the best things you can do for your health. Some people avoid the doctor, preferring not to know if something is wrong. But the sooner you get treatment for medical problems, the better your chances are of recovering and leading a longer, healthier life. Schedule an appointment with your doctor today.
Get Better Sleep
Many seniors struggle with insomnia and disrupted sleep, or report feeling exhausted during the day. According to the National Sleep Foundation, seniors need 7-8 hours of sleep per night. Commit to better nighttime habits to get more sleep. Some strategies that may help include:
Reducing caffeine intake, especially later in the day.

Exercising early in the day.

Keeping your bedroom quiet, cool, and dark.

Investing in comfy sheets and a pillow you love.

Not napping during the day if you struggle with nighttime insomnia.

Finding ways to manage stress, such as meditation or therapy.

Talking to a doctor about sleep issues.
Update Key Legal Documents
If you are ever incapacitated, who should make decisions about your care? Do you want relatives to have access to your medical information? What about your assets when you die? Do you really want to leave it to the courts, or to fights between family? Or would you rather devise a will that controls where and to whom your assets go?
Consider a consultation with an elder law attorney to update key documents. Every state has its own list of medical and other potentially important legal documents, so it's important to seek local legal counsel. Your state bar association can help you find a skilled attorney in your area. The National Elder Law Foundation is also a great reference.
Embrace Technology
Learning new skills can help you stay sharp and healthy. Technology makes many daily tasks easier. It also offers easy access to friends and loved ones—even when they live thousands of miles away. Try mastering social media, giving your first tablet a whirl, or even starting a blog. Seniors in senior living communities may enjoy using the Sagely Family App, which keeps families connected with real-time updates.
The right independent living community can help you achieve your goals and lead a more connected and rewarding life. Learn more about independent living in our comprehensive guide.