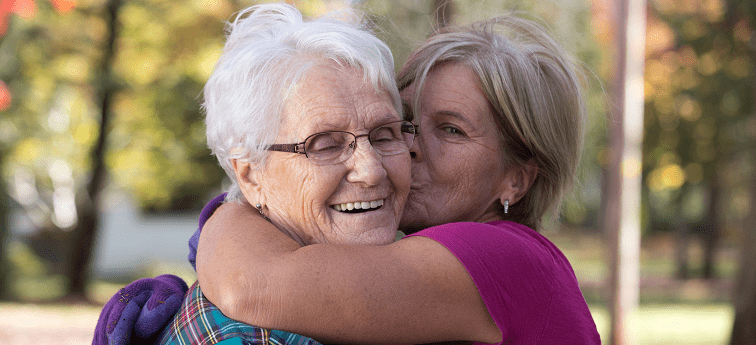 According to the Alzheimer's Association, 1 in 3 seniors die with some form of dementia. The longer a person lives, the more vulnerable his or her brain becomes to dementia. So the frustrating reality is that a senior who lives a long and healthy life may ultimately need dementia care.
Dementia can be scary. That's why many people ignore the early signs of dementia. They hope it's just normal aging, or that things will get better. The reality is that ignoring dementia won't help your loved one. Dementia care offers a safe place for your loved one to live a fulfilling, meaningful life. Here's how to decide if dementia care is the right choice for your family.
Benefits of Choosing Dementia Care
People with dementia face a range of difficulties. In the early stages, when they are aware of their dementia, they may be reluctant to socialize for fear of making a mistake. This can lead to increased isolation. As the disease progresses, people with dementia may struggle with anxiety and depression, lack the skills necessary to entertain themselves during the day, and be unable to care for themselves without assistance. They may even wander away from home or leave the stove on. Without proper care, a person with dementia may be unhappy, isolated, and in danger.
Dementia care comprehensively addresses the needs of people with dementia. It keeps them safe without unnecessarily constraining their freedom. It offers them the support they need to socialize, continue pursuing hobbies, and enjoy life. A person with dementia might feel stigmatized when he or she lives at home or in a community that doesn't offer dementia care. When people transition to dementia care, they live among people who understand their challenges, while receiving support from staff who are sensitive to the evolving needs of a person with dementia.
Warning Signs of Dementia
Dementia is not a part of normal aging. While everyone forgets things from time to time, a senior who has more persistent difficulties with memory, thinking, or daily functioning may need help. It's also important to note that dementia is much more than memory loss. It can cause changes in mood or personality, difficulty with decision-making, and mental health issues such as anxiety or compulsive behavior.
The symptoms ultimately depend on the type of dementia a person has and the way it is spreading in the brain. Some common warning signs include:
Memory issues, particularly issues with remembering recent events

Impulsive or dangerous behavior

Confusion

Trouble making good decisions

Difficulties with self-care

Changes in mood or personality

Apathy, depression, or withdrawal

Repetitive behaviors

Changes in sleep habits
Signs It's Time to Make the Transition
If you think your loved one has dementia, don't let it go undiagnosed. Some other health problems can mimic symptoms of dementia. These health issues may even be treatable. While dementia can't be cured, knowing the type of dementia your loved one has can help you plan for the future. A range of treatments may be able to slow the course of the disease. Perhaps most importantly, a supportive living environment can alleviate caregiver stress while helping your loved one feel safe and happy.
If you answer yes to several of the following questions, it may be time to consider dementia care:
Are you increasingly overwhelmed by your loved one's needs?

Do you find that the community where your loved one lives does not have the ability to meet all of his or her needs, and you're increasingly filling in care gaps?

Does your loved one seem withdrawn?

Does your loved one struggle to socialize, exercise, or indulge in once-beloved hobbies?

Has a doctor, nurse, or assisted living caregiver suggested that dementia care might be appropriate?

Does your loved one seem confused, scared, or overwhelmed?

Does your loved one seem bored or unable to enjoy his or her time?
Dementia does not have to undermine your loved one's quality of life. It doesn't have to be a chronic source of stress to your family. If you think you might be ready to make the switch, we can help you make the best possible choice for your family.