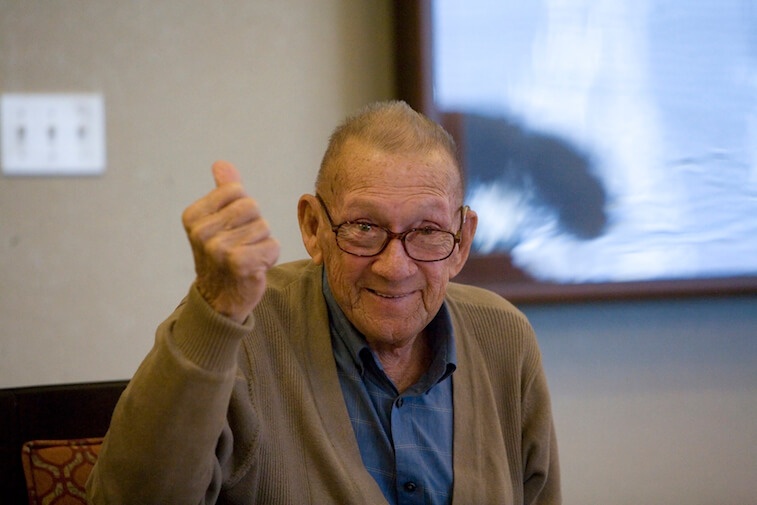 Trying to find the right senior living option for a loved one is a daunting task. There are more senior living options for family caregivers to weigh today than ever before, and the search is often wrought with emotion and sometimes guilt about no longer being able to meet a loved one's care needs.
There's good news, however: Finding the right senior living option will make your loved one happier, healthier, and safer. Helping a loved one make the transition can even improve your relationship with him or her, research shows.
The keys to finding the best senior living for a loved one is to find the right people to surround your loved one with, to find an option that makes financial sense, and to make your loved one part of the search.
Focus on People Over Amenities in Your Search
You'll find that many senior living communities are beautifully decorated and have a range of amenities for residents to enjoy. But while amenities are nice, it's the people that truly make communities special.
Focus your search on the senior living staff that will be interacting and engaging with your loved one on a daily basis. Talk to staff that will have direct contact with your loved one and ask yourself these questions:
Do they have time to speak with you, or do they seem rushed?
Are they friendly and interested in learning about your loved one, his or her concerns, and his or her needs?
Do they have friendly, social interactions with other residents that demonstrate a strong bond?
It's also important to pay special attention to the residents who could be your loved one's new friends and neighbors. You can learn a lot about senior living communities by talking to the residents, too. Ask yourself these questions during interactions with residents:
Do they seem happy and content?
Do they enjoy each other's company?
Do they seem like the types of people that your loved one would enjoy getting to know?
Do they engage in hobbies, groups, and social events that would appeal to your loved one?
In order to find senior living that's right for your loved one, people should be at the forefront of your search. Finding a community that fits your loved one's lifestyle and personality will not only make the transition easier, but it could bring long-term health benefits, too.
Research shows that the more social connections and interactions your loved one has in his or her community, the more likely he or she is to avoid cognitive decline that comes along with social disengagement.
Make Financial Plans Early on
The right senior living option has to match your loved one's needs, and his or her budget, for years to come. Financial planning early on in the search will help you find a senior living community that your loved one can call home for years to come.
Medicare does not cover the costs of senior living, but other forms of assistance may be available in order to help cover senior living costs. State-run Medicaid programs offer varying levels of assisted living benefits, and veterans are often eligible for additional assistance through the VA.
Most senior living residents use a combination of savings, proceeds from a home sale, and government benefits in order to cover the costs of assisted living. Figure out how much your loved one can afford to spend each month and don't forget to adjust for inflation down the road.
Sorting out your loved one's finances early on in the process will help you find the right senior living option for him or her, and it could also help break down concerns or anxiety that your loved one has toward senior living.
Research shows that financial security is among seniors' top concerns, so the right senior living option has to give them financial peace of mind.
Get Your Loved One Involved in the Search
It's important to remember that you're trying to find senior living for your loved one—not you. The more engaged that he or she is in the decision-making process, the more likely you are to find the right senior living option for him or her.
The reality is that it's often difficult to talk to a loved one about transitioning into a senior living community, so these conversations are avoided. In talking to your loved one about his or her top priorities in finding a senior living community, however, you might find that they differ from your own. Here are a few tips to prepare for the conversation:
Empathize with your loved one's concerns; don't minimize or dismiss them.
Be prepared to explain different senior living options and to dispel any misconceptions.
Don't have the conversation all at once; make it an ongoing dialogue.
Express your own views and hopes for your loved one's future.
Be prepared to talk about finances and budgets, as these are often among seniors' top concerns.
Getting your loved one involved in the conversation will help break down any opposition that he or she may have to transitioning into senior living, and it will help you find senior living that matches his or her preferences and priorities.