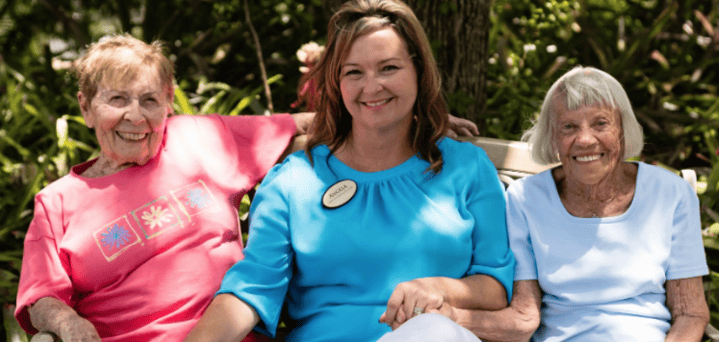 As your friends and relatives grow older, you may begin to wonder if home is the safest place for them to live. You may notice small issues that cause you concern, there may be a major medical emergency that makes living without assistance impossible, or your aging relative may express a desire to live with more senior-focused amenities. In any case, if you are searching for the best care for your loved one, you may be feeling overwhelmed or unsure of where to start.
Fortunately, doing your research step-by-step can help you make the best decision possible as you search for senior living that suits your loved one's needs and lifestyle. Here are a few steps to get you started.
Resources
First, start with resources that can educate you on the large world of senior living. With terms such as"skilled nursing" and "activity program," it is easy to get lost in the jargon of the industry. Before you begin looking at communities, begin by finding your local resources.
Talk with your loved one's doctor. The doctor and nurses at your loved one's office can be a crucial source of information. They can point you to communities in the area as well as help you with any paperwork you may need prior to admission.
Your local senior center or your city's senior services are wonderful places to look at, as well. They often hold educational lectures about topics such as Medicare and senior living, and they may also have reading materials that can help you know what to look for when searching for the best care in the area.
Finally, ask around about senior living communities in your area. Your friends or neighbors might have some recommendations to make or some helpful hints that they learned while searching for care.
Type of Care
Next, it is important to determine what type of care your relative, or friend, would need to live as independently, and as safely, as possible. While some senior living communities offer multiple levels of care on one campus, it is still important to have an idea of what type of senior living your friend or relative needs before you begin to search.
Your loved one's doctor's office is a great starting point for this information. Whether you choose an independent living, assisted living, memory care, or skilled nursing community can depend on the physical and cognitive challenges that your friend or relative has. You can make an appointment with your loved one's doctor to review your concerns and observations, as well as to get input from a medical professional. Remember to talk about current observations and challenges as well as future needs that may arise due to a medical diagnosis.
Once you have your level of care determined, you can begin your search of communities in the area that offer that type of care. It is important to investigate and tour more than one community in your area, asking about costs, care, dining, and activities.
Teamwork
Finally, don't embark on your search for care alone. If possible, rally a team of family members or trusted friends to help you. It can be easier to attend tours and seminars with a team so that everyone can remember the information provided and give an opinion. That said, remember that too many opinions or viewpoints can make more confusion instead of lighten your load; enlist only a few trusted teammates and know when to trust your own instinct. Further, remember that your aging relative should be on the team as well, if possible! After all, it is your loved one's new home you are researching and choosing.
Selecting the best care for your aging relative is the best gift you can give during your loved one's older years. If you have the right resources and team at your disposal, you can feel confident that you are making the best decision possible.