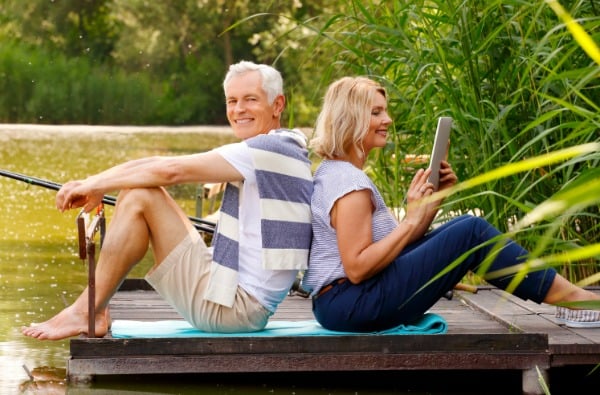 Are you considering downsizing to move to a senior living community, but are on the fence about whether it is the right decision? It isn't an easy decision to make, and considering moving to a senior living community can be emotionally charged. If you find yourself toying with the idea of moving, or if you are wondering if a senior living community would be a good fit for an aging parent, here are a few ways to know if the time is right to begin exploring the possibilities.
Don't wait for a crisis
First and foremost, remember that well thought-out decisions are never made well during a health crisis situation. If your loved one is starting to fall at home, or if you have a medical diagnosis that can have significant impact on your physical or mental health, don't wait until you are in an emergency room or hospital to make a decision about a senior living community.
Decisions made in these crisis situations are often hurried and there is not enough time for solid research and emotional processing. Instead, children are trying to make the best decision possible for their aging parent while working with discharge planners; an overwhelming process in an even more overwhelming situation. Don't wait for a crisis to push your decision; instead, make the move a much more pleasant one by working on it well ahead of any unplanned hospital visits.
Eliminate your stereotypes
Senior living communities are not one size fits all, and any preconceived idea that you or your loved ones might have can be proved incorrect by simply setting up a tour of a few communities. Depending on the type of care and assistance you are seeking, senior living communities offer a range of services from independent living to assisted living, memory care to skilled nursing communities.
These days, senior living communities are vibrant places full of active residents who attend yoga and theater trips. Residents are connected to family and friends through WiFi and online networking, and are making friends right in the dining room. Gone are the days of quiet and lonely seniors living in small rooms or watching tv in a wheelchair for hours; instead, senior living communities focus on preventative care and a lifestyle designed to keep residents as healthy and independent for as long as possible.
Healthy socialization is hard to find
A sure-fire sign that you should at least start exploring senior living community life is a lack of healthy socialization or an inactive social calendar. You may find that your friends have moved away, or that your typical social circle is dwindling for one reason or another. Social isolation is unhealthy for many reasons and can lead to an increased risk of depression and memory loss. Senior living communities offer neighbors and peer groups that are only a few doors down from your apartment, and great communities have event calendars full of new learning and socialization opportunities for residents to enjoy.
You are done with daily chores and maintenance
Whether you no longer want to prepare three meals a day for one, or if you don't want to worry about lawn maintenance, one of the major benefits to senior living communities is the amenities. Doctors often visit on-site, eliminating the need to drive to appointments. Delicious and healthy meals are prepared by chefs and served in a dining room only an elevator ride away from your apartment. Communities often have a bus or two (or even valet service!) that can drop you off - and pick you up - at errands that range from shopping at the mall to checking out a book at the library.

Senior living communities specialize in providing a lifestyle that fosters independence while taking away many of the hassles of life. No more driving in the winter weather, no more worrying about who will help if you happen to fall in the shower. Moving into a senior living community offers you the chance to downsize with style, and without many worries that you may experience if you lived at home.


It is never too early to start exploring senior living communities as an option for your aging loved one. Avoid a potential crisis by researching and touring communities that meet your expectations and level of assistance. Once your boxes are unpacked and you are settled into your new home, you will wonder why you waited so long.