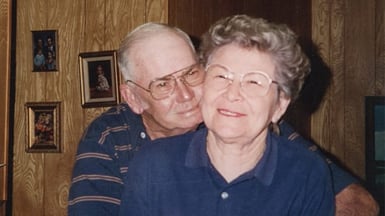 Our memories make us who we are. They connect us to the past. They allow us to draw on our history with loved ones to connect to them even after they are gone. This is why dementia is so scary. Seniors with dementia envision a life in which they are progressively robbed of all that matters, all that has defined their lives.
During Google's "Loretta" Super Bowl commercial, a man with a failing memory uses technology to recall memories of his wife. The ad shows how technological innovation can change the lives of seniors with dementia. But it also hints at something more critical: Even with dementia, a person can reconnect to their past and regain hope for the future with a little help.
Dispelling Myths About Dementia
There's no denying that dementia is a frightening diagnosis. With a little knowledge, it can be far less scary:
Dementia attacks short-term memory first. This means that people with dementia do not have to worry about immediately losing track of everything they have ever done or everyone they have loved.
Even when a person with dementia cannot remember the name of a loved one, they can still connect in other ways. Human relationships still matter.
People with dementia can live long and meaningful lives. The progression of dementia is unpredictable, but is often slow, giving a person plenty of time to contemplate the future and leave a lasting legacy.
Dementia's effect on various areas of the brain is uneven. This means that a person may be able to do many things they once enjoyed, such as make art. Some research even suggests that music may activate parts of the brain that are untouched by dementia, allowing a person to remember the music they once loved.
How Loved Ones Can Help
When a loved one struggles with dementia, their friends and family can step in to fill in gaps in their care needs and abilities. This makes it easier to live with dementia. Try the following:
In the early stages, validate the person's fears. Don't lie to them, tell them it will be OK, or make false promises about magic cures. Dementia is scary. It's OK to be afraid, depressed, and angry. Hold space for the full range of human emotions.
Help your loved one connect to their memories. Tell stories of the past. Remind them of who they are and how they used to be.
Follow the lead of the Google commercial and implement technological solutions. Take family photos and put them into a digital photo frame. Make a family video, or consider making an audio recording that guides your loved one through their daily routine. Invest in audiobooks if your loved one adores reading but struggles to decode the words. Make mix CDs or playlists of familiar music linked to potent memories.
Help your loved one plan for the future. It can feel intimidating to talk about long-term care needs. Understanding your loved one's values can help you make better decisions when the time comes. Ask you loved one to appoint a power of attorney and discuss their hopes for end-of-life care.
The Right Support for People Living with Memory Loss
As dementia progresses, it attacks more than just memory. Your loved one may have difficulties with simple tasks such as eating or preparing meals. The right senior living community can offer support, relieve caregiver stress, and help make living with dementia a little easier. Arbor offers a vast array of activities geared specifically toward the brains of people with dementia. We can help your loved one remember who they are and connect to new interests and deeper joy. For information on how we help, check out our free guide, "The Journey to Senior Living."