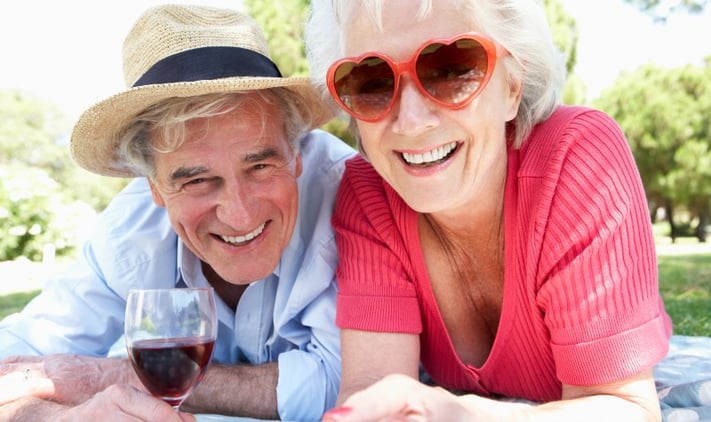 For the best advice about love, life, and happiness, it makes sense to ask someone with decades of experience. With that in mind, in honor of Valentine's Day, the Arbor Company queried residents married 60 years or longer for their insights on nurturing a marriage that not only survives but thrives. The couples' advice ranged from focusing on shared faith and values to observing simple, daily courtesies.
"Love each other, respect each other, enjoy each other," advises Harry Perry, 93, married to his wife Willie for 73 years. "We still say things like 'Please' and 'Thank you.'"
Handling Conflict
Notably, couples were frank about the inevitability of arguments and even temporary periods of unhappiness. Many pointed to the importance of handling those difficulties with kindness and mutual respect.
"We may not always like each other, but deep love remains our bond," say Jo Anne and Charles Bartlett, residents of Arbor Terrace at Kingwood Town Center, a senior living community in Texas, near Houston. "Love and commitment have kept us together." The Bartletts have been married more than 60 years.
And it may help to handle disagreements with a sense of humor, too. "I never argue with Faye," says Richard Taylor, husband of 62 years to Faye Taylor. "I let her do the arguing."
Focusing on Faith
Many couples cited a shared faith as a secret of marital longevity. "Seek the Lord and do the truth," serves as a motto for the Taylors, who are also residents of Arbor Terrace at Kingwood Town Center.
"Our secret to success is Jesus Christ, learning to give and take and always having a deep love for each other," say Wallace and Evelyn Klebb, married 62 years and residents of Arbor Terrace at Kingwood Town Center.
Faith can take many forms. Willie Perry attributes her marriage's longevity, in part, to the attitude toward life that she shares with husband Harry. "We've always been optimistic," said Willie, 89. "We came from happy families and we knew we were loved." The Perrys are residents of Arbor Terrace Cinco Ranch in Katy, Texas.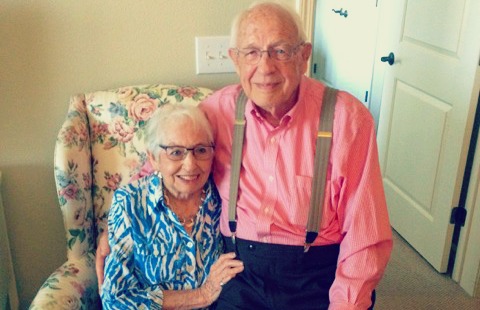 The Perrys at Home: Arbor Terrace Cinco Ranch
Raising Kids
Many couples cited raising children as a source of marital contentment – and they had advice to share on that, too. "Be united when raising children and teach them strong values," advise William and Edna Berry, married 70 years and residents of Arbor Terrace Senior Living in Lanham, Maryland. "Never argue in front of the children."
"Be a good example for your children to grow into good citizens," say Ethel and Daniel Brewington, also residents of Arbor Terrace Senior Living in Maryland, who've been married 72 years.
Keeping Commitments
Finally, many couples cited the intangibles – such as respect, friendship, and compromise -- as the glue that kept their marriages strong. "Concern, love, and mutual respect for each other" were the Brewingtons' secrets of success. "Do things together, side by side," advised Bunny Miller, wife of Bob Miller. Both are residents of Arbor Terrace Cinco Ranch.
Bob Miller added: "Give and take. Be understanding."
"Be able to compromise, show respect for each other, and have a strong faith in God," advise the Berrys. Daily demonstrations of courtesy and affection are key, too, according to the Perrys. As Harry Perry says about his wife, Willie: "She is my best friend."
Do you want to learn more about the Arbor Company senior living options in your area? Click here now to learn more about independent living, assisted living, and memory care at our premium communities.