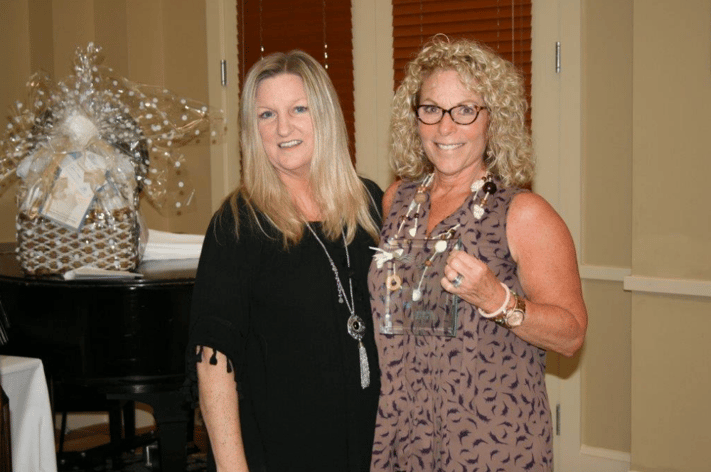 The Arbor Company is very proud to announce that Arbor Terrace Ponte Vedra recently received the "The Showman" award at the St. John's Chamber of Commerce Award Dinner.
The Showman is given to a member of the Chamber of Commerce that hosted an extra special event, used a little creativity, had fun with it and in turn had a well attended either before hours or after hours event.
Arbor Terrace Ponte Vedra held an after hours event at the community on November 18, 2015. The presenter mentioned that the event, "...bought in live music, made the event very festive and the food was just excellent." That evening, Arbor Terrace Ponte Vedra featured the Dining with Dignity® food program that they offer their residents.
Above is a picture of Ilene Thrasher receiving award. The event was held at the Sawgrass Country Club and was extremely well attended.
Join us in celebrating Arbor Terrace Ponte Vedra by sharing their success on Facebook and Twitter.
Are you interested in learning more about Arbor Terrace Ponte Vedra? Click here.