Many of us have experienced a situation in which an aging parent doesn't want to believe that they're getting older and can no longer live alone. There are many reasons a parent becomes obstinate … pride, fear, unwillingness to accept the realities of aging, and being uncomfortable with change are some of the reasons. Making the decision to help a parent move out of a current home is a complex one — both emotionally and practically. Most importantly, you want your loved one to be safe and well.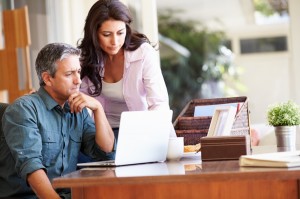 "We understand the difficult situation children go through with their parents and we are here to offer help," said Shirley Paulk, RN, senior vice president, Marketing for The Arbor Company. "Our job is to step in when the child is not able to deal with the situation any longer. We take over the dueling battle."
The Arbor Company has a network of support resources that go out and meet the parent at his or her own home and helps in the transition process. They visit and talk with the parent about concerns and let he or she know they may not be safe in the home anymore and need to move on to the next step in their lives.
"We call it 'selling from the heart'," added Paulk. "The parent knows logically they cannot stay in their home, but most are willing to wait for a crisis to finally leave. This causes frustration, anger and emotional stress on all involved."
In addition to home visits, The Arbor Company hosts "Conversations Before the Crisis," a seminar that focuses on decisions that should be made before a bad situation comes about. The seminars are held at churches or other locations in the community, and not only focus on moving a parent to a senior living community, but include topics such as coping with loss, fears about the future, long term care plans and family dynamics.
It is important to be sensitive to a parent's feelings. Leaving a home where he or she lived with a life partner, raised kids and once had friends is emotionally difficult. Whittling down a lifetime of possessions is hard because there are so many memories attached.
"Parents do not see the toll it takes on their children who are witnessing their parents living in an unsafe environment," Paulk stated. "Third parties often can make headway when family fails."