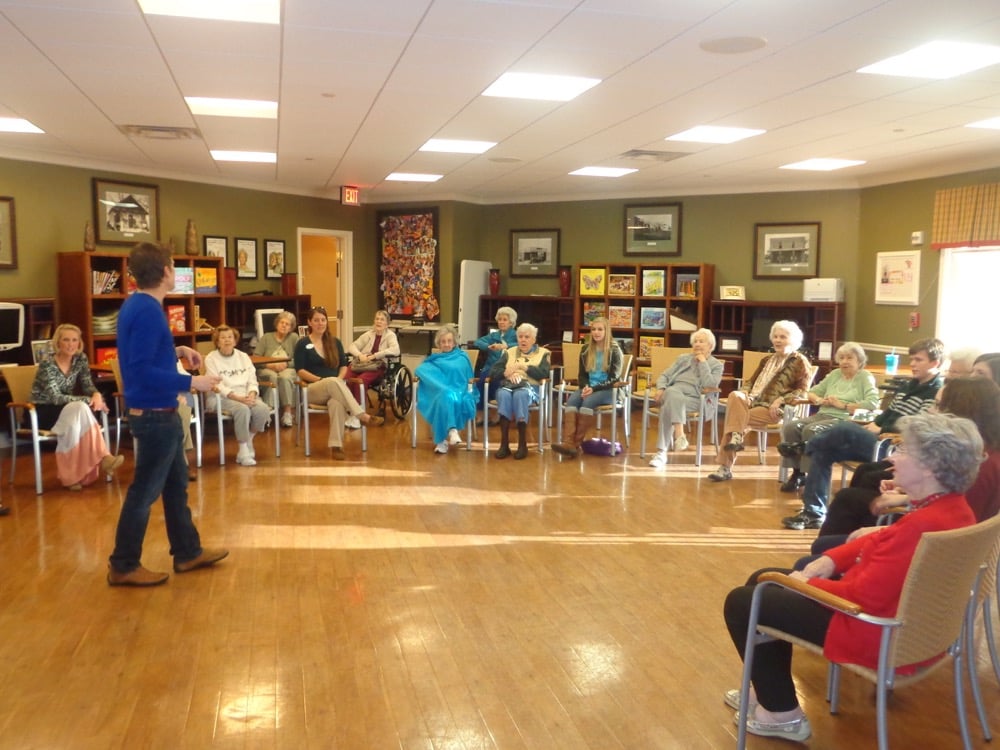 Imagine putting a group of seniors and a group of high school students together in one room. Then think of a genre of music that would appeal to both groups.
While that may be hard to imagine, it actually does happen on a regular basis at some of the Arbor Terrace communities in Atlanta.
What is happening is the Intergenerational Rock Band, or IRB for short. It combines high schoolers, colligates, and young professional along with the residents of Arbor Terrace. Each week, the groups rehearse songs in preparation for a rock concert culminating a semester's worth of hard work.
The result is a terrific and engaging activity for all involved. The groups learn a little about the opposite generations and realize that branching out into other generations' genres of music can be quite exciting.
And all of this fun is centered around therapy—both physical and mental—through music. Who says therapy can't be fun!
The George Center for Music Therapy recently posted a story about IRB to their blog. Be sure to check it out here.