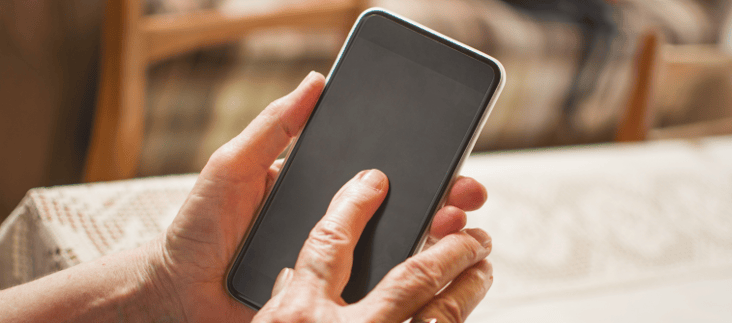 Seniors often worry about memory-loss issues and rightfully so. The Alzheimer's Association estimates that 5.4 million Americans have Alzheimer's disease, and that doesn't count others living with different types of dementia. Fortunately, seniors today have a new tool at their disposal: technology.
These days, technology contributes to every aspect of life, from physical exercise to emotional well-being. Harness the benefits of your smartphone or tablet by downloading apps that will keep your mind sharp. Here are just a few of our best apps for seniors that focus on the brain.
Headspace
For some seniors, memory-loss issues can increase when stress or anxiety goes unchecked. Our first app gives users a one-way ticket to relaxation. Available for Apple iOS and Android, the Headspace app gives listeners the chance to try meditation and progressive relaxation. The app has different options for choosing an experience that best suits you, and users can even use the app on a computer or other device.
Lumosity
The Lumosity app, available for Apple iOS and Android, offers an intellectual experience that is all ability-based and is unique to each user. After you take an initial baseline test, the app gears fun and entertaining games to your specific abilities and challenges. The app features games that cover all aspects of thinking, from spatial to reasoning, and the software recognizes when you are getting better and adjusts in order to challenge you accordingly. You can see your progress, too, which can be especially helpful to see how far you have come.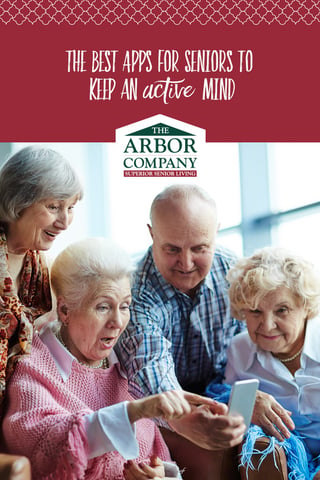 Words With Friends
A social take on Scrabble, the Words With Friends app is a great way to work on critical thinking while having some fun on your phone. This game, available on Apple iOS and Android, pits players against one another in a word-building experience. You can choose to play someone you know who also has the app or someone you don't know. In either case, you'll have the chance to exercise your brain throughout the day when you pick up your phone or tablet.
Guggenheim or MoMA
Explore internationally renowned museums from the comfort of your couch with these excellent apps. Free to use and available for Apple iOS and Android, the Guggenheim and MoMA apps allow users to explore photos of current exhibits, as well as take audio tours via their phone or tablet. New learning is a well-researched way to slow the progression of memory loss, and what better way to learn something new than to visit a museum?
Skype
Staying connected to friends and family members is an important part of keeping a senior mind sharp and engaged. Using Skype, or another videoconferencing app, is the perfect way to take a telephone call to a new level.
Using your phone or tablet to get a little extra intellectual practice is a smart move in your quest to keep your mind sharp. Pick a new app and get started!