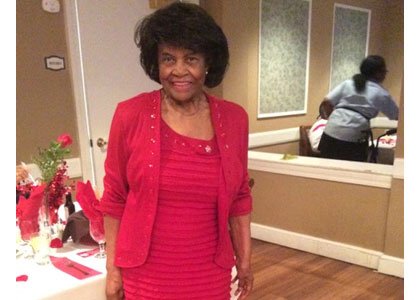 Here at Arbor Terrace, we are excited by the active and fulfilling lives of our residents. Recently, Arbor Terrace Senior Living resident, Julia Clark, was celebrated by the Baltimore Times.
Mrs. Clark has been a longtime civil servant. She played a key role in the economic development of Prince George's County, which was the wealthiest African American majority county in the United States.
Her love of service continues in retirement. At age 86, she is still devoting her time to serving others. At Arbor Terrace Senior Living, Mrs. Clark is the head of the resident council as well as the Ambassador's Committee.
"Seven days a week, 24 hours a day, I'm available, I keep my button on," said Mrs. Clark. "When people come in, whether it's with Alzheimer's or whatever it is, I work with them to help them adjust to the new community."
Mrs. Clark has done so much for her community and has made a huge impact on Prince George's County. She continues to make an impact at Arbor Terrace each and every day.
Read more about Julia Clark's incredible story here.
If you'd like to learn more about Arbor Terrace or The Arbor Company and our residents, request more information today.