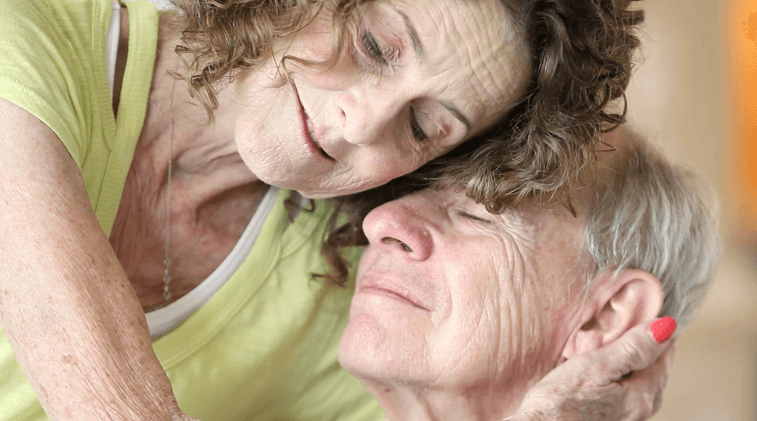 Identifying early signs of dementia can lead to interventions that slow its progression, and it gives family caregivers time to seek support and explore options, but it's often easier said than done.
Early symptoms of dementia like memory loss, impaired judgement, faulty reasoning and difficulty with abstract thinking can be easily mistaken for normal side effects of aging. And it's not uncommon for people in the early stages of dementia to try to hide their symptoms from loved ones out of fear or embarrassment, making early diagnosis all the more challenging.
Chris Ebell has spent decades confronting these challenges. Ebell has devoted much of her life to helping people better understand and care for loved ones with dementia as an occupational therapist working with geriatric populations for more than 30 years, and as an adjunct professor and instructor of educational programs related to dementia care for more than 20 years.
In the first of this three-part "Advice from an Expert" series, Ebell will offer tips for identifying and dealing with the early stages of dementia.
How can you recognize early stages of dementia? Which key indicators are most important?
Many people look for signs of forgetfulness or memory loss to recognize early stages of dementia — but, given her background as an occupation therapist, Ebell looks at a person's ability to perform household tasks and activities of daily living (ADLs).
"Are they cooking on their own, and are they still doing it well?" Ebell asked. "Are they eating nutritional meals instead of just grazing in the refrigerator? Those are the types of things I look at."
Ebell also looks to financial management and medication management as key indicators. Forgetting to fill a prescription or bouncing a check could be simple mistakes. But when a pattern emerges, it could be a sign of a larger issue.
"Another big piece is driving. People in the early stages of dementia, if they're just going to the same grocery store every day, as long as nothing out of the ordinary happens, they'll probably be fine," Ebell said. "But when anything out of the ordinary happens when they're driving, that's when they get in trouble. You want to make sure you're looking out for those kind of things. They can be subtle."
What's the first step a family member should take when they see those signs?
Noticing early signs of dementia in a parent or loved is a stressful situation for family caregivers to navigate, which is why Ebell suggests that seeking help should be the first step.
Alzheimer's organizations operating at the state and local levels have a great deal of resources and support services that can help individuals draft a gameplan for their loved one.
"They have so many resources. Oftentimes, family members have a hard time seeking help, but they can just make a phone call and say, 'I'm seeing some changes and this worries me,'" Ebell said.
Resources are available in local medical communities, too. Most often, primary care physicians make a preliminary diagnosis and refer a patient to a specialist — but other options are available.
"There are memory clinics that will do assessments," Ebell said "And Obamacare came out in 2014 saying that it would pay for what's called a 'wellness visit.' They're paid for through Medicare yearly, and the main reason for these wellness visits is to detect dementia."
The bottom line, Ebel said, is that a family's first step should be to look for help.
What are the best practices for talking to your parent about dementia?
"We're all different, and we're all humans," Ebell said, and there's no silver bullet for successfully talking with your loved one about dementia.
Some folks are comfortable talking about and acknowledging signs and symptoms of dementia, and others aren't. The best strategy to support a loved one depends entirely on their unique views.
"Sometimes people in the early stages are recognizing that there's something not right. Some people are comfortable admitting to that, some people aren't," Ebell said. "Sometimes people will try to hide that from family members, and they do that well."
Ebell recalls that when her father was diagnosed with Alzheimer's, he didn't have a problem talking about it or going to a memory clinic with her. He even practiced his answers to questions he knew he'd be asked there and later introduced himself to people by saying, "My name is John, and I have Alzheimer's."
Ultimately, there's no way to assure success ahead of time because everyone responds to early conversations, assessments and diagnoses differently.
"You have to know who that person is to support them in the best way," Ebell said. "I would recommend that people call an Alzheimer's association if they haven't talked about it with their loved ones, just to get some ideas and support."
When does it become unsafe for someone with dementia to remain at home?
Because people with dementia have often been living in their homes for years or decades, they're very familiar with their surroundings and daily routines. That familiarity, Ebell said, enables them to maintain their daily routines somewhat independently for a time.
"Someone at least needs to be in their house every day checking on them," Ebell said. "Because if anything out of the ordinary happens, or if they need help with something, they may not figure it out on their own. Does that mean someone needs to be there 24 hours? Probably not. Everything they've done every day living in that house for 30 or 40 years, those things are so familiar that they'll probably be okay. But somebody needs to be in that house every day."
And calling a loved one's house to check-in on them isn't good enough, Ebell added, because your loved is likely to say something like, "oh honey, everything's fine, of course I took my medication," even if they haven't because they don't want to trouble or worry you.
When a loved one starts to have trouble with basic care needs like bathing, dressing, brushing teeth and toileting, it's probably time for them receive 24-hour care, Ebell said.
What are some memory care activities to do with your parent?
The key to engaging a loved one with dementia is to focus on activities that they have always passionately enjoyed.
"We want to know this person. We can help with their memory and their attention, and I'm not saying we're going to make them better because we can't make their brains better, but we can maintain them where they are if we keep their brains active," Ebell said.
There's no single activity that will prove effective for every single person with dementia, Ebell said, but focusing on activities that are interesting and familiar to your loved one is a great place to start.
"If I know a woman with a house who loves to be a homemaker and keep her house clean, I would keep her busy cleaning," Ebell said. "Whatever is important to them, that's how I'm going to keep them and maintain them."
And a loved one who has always enjoyed fixing or building things might enjoy driving nails into boards or working with cordless tools, even if they're no longer able to tackle full projects.
The Bottom Line: Identifying and Responding to Early Signs of Dementia
It's not uncommon for people who are experiencing the early stages and signs of dementia to try to hide their symptoms from family members out of fear or embarrassment. And your loved one will likely be able to maintain their established routines in the early stages because they're so familiar to them. Observing their behaviors and performance of household talks can provide insight what stage a loved one is in, what level of support and care they need, and what can be done to help maintain their abilities.