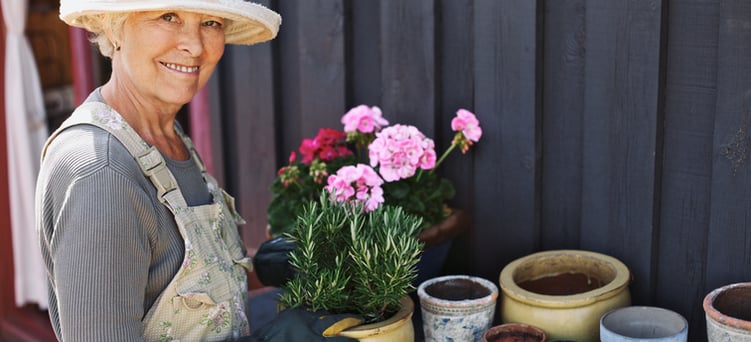 Seniors are leading more active, engaged lives than ever before. From the thrill of extreme sports to the rush of new love, more and more seniors see the next chapter as a chance to hone new skills, continue growing, and pursue adventure. Activities for seniors include much more than just sitting on the porch drinking lemonade.
The golden years don't have to be a time of quiet reflection if you don't want them to be. But let's face it. Aging comes with a unique set of challenges: more aches and pains, and perhaps some health concerns. Many seniors prefer to avoid driving. Some crave adventure, but worry about the safety risks of thrill-seeking. For others, well-meaning family members are constantly raising safety concerns.
So how do you balance these competing demands? It's possible to lead a fulfilling, exciting life without cliff-diving or skateboarding. Here are some great activities for seniors—and how to find them, no matter where you live.
Swimming
Swimming is the perfect way to remain physically fit without irritating old injuries or risking a fall. Ideal for seniors of all fitness levels, swimming includes both easy routines and intense challenges to your endurance. Get a membership at a local community pool. Many such pools offer senior discounts.
Physical Fitness Classes
If you want to get moving and meet new people, try a physical fitness class just for seniors. Water aerobics, hiking, even wilderness survival can be thrilling options depending on your physical abilities. To find the right class, contact your local community center, senior center, or gym.
If you're a lifelong fitness buff, you don't have to give that up just because you're getting older. Consider working with a personal trainer who specializes in senior fitness. You may be surprised by the skills you can retain, the strength you can gain, and the healthy body and mind you can cultivate.
Activism and Volunteering
Are you a passionate animal lover? A devoted defender of the environment? A committed advocate for children? No matter what you care about, the senior years are a great time to become an activist. When you were still working, finding time to volunteer was probably challenging, particularly after an exhausting work week. But now, you can show up to help people when they need it most.
Go to a protest. Write letters to the editor. Volunteer with a local organization. No matter what you care about, there's probably a local online community devoted to it. Spend some time searching online, and you'll easily find local resources. Not a fan of computers? Visit a church, community center, or activist organization for easy access to volunteer and activist opportunities.
University and College Courses
Have you always wanted to master photography, but never had the time? Maybe you're itching to learn a new language. Or perhaps ancient Egyptian history is your untapped passion. Many colleges and universities offer discounts to seniors. Some even allow seniors to audit courses for free. This means you get access to the same information as other students, but you won't get a degree or "official" credit.
Contact colleges and universities near you for more information. And don't forget about community colleges. These schools sometimes offer senior-specific programs, or fast-track degrees for seniors who want to complete their education.

Sharing Hard-Earned Wisdom
If you've lived long enough to make it to retirement, you've seen and learned a lot. Now's a great time to start logging your experiences. Start a journal or a scrapbook. Better still, record your memories in a memoir, or begin tallying a list of hard-earned lessons you'd like to pass on to the younger generation.
Your wisdom may be the most cherished thing you pass on to your loved ones. Gathering it all in one place can help you reflect on the life you've led, feel a sense of purpose, and identify your next steps.
Blogging
You no longer need an agent and a publishing contract to share your thoughts and feelings with others. By blogging, you can become your own columnist, sharing your daily experiences, political opinions, advice, recipes, or anything else you please.
Blogging is a great activity for seniors of all ability levels, because it opens you up to a community without forcing you to leave your home. You'll meet like-minded people, have a chance to test and defend your ideas, and sharpen your writing skills.
Not sure where to begin? Consider taking a class on social media and computers for seniors. Don't be intimidated. Once you get the hang of it, you'll be surprised by how connected to the world an internet connection can help you feel. By staying mentally active and mastering a new skill, you may also reduce your risk of Alzheimer's.
Arts, Crafts, and Artistic Communities
The world of arts and crafts is experiencing a bit of a revolution thanks to online communities. From artistic planning and scrapbooking to fine art, there's something you can find to love. Consider rediscovering something you loved in childhood, but gave up because of time constraints. Don't stop with just a few crafts, though. Get involved in local or online artistic communities. These groups offer support, friendship, and perhaps even a chance to make money at local art fairs.
Gardening (Indoors and Outdoors)
Gardening comes in many forms. You might keep exotic orchids in an indoor window garden, cultivate a small herb garden, or spend your days tending a luscious flower garden that spans several acres. The great thing about gardening is that there's an option for seniors of every ability level and budget. If outdoor gardening no longer works for you, introduce yourself to the world of indoor hydroponics. If you have limited space, try building a small flower bed and then mastering the art of flower arranging.
Gardening offers opportunities to join a ready-made community of plant and flower lovers, so don't limit yourself to your own garden. Visit the local botanical garden. Go to garden shows. Take a few classes on seed saving or canning. You'll soon find yourself surrounded by myriad options for your garden—not to mention plenty of new friends.
Do you have any other activities that you like to do around town to add to our list?