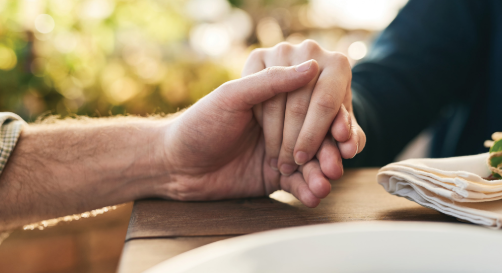 Your loved one with dementia can not always communicate with you the way she once did. While you made the best decision possible for her, moving her into a memory care community, it may still feel like a challenge to stay updated on her progress and health from miles away. Thankfully, the dementia care plan is a way for you to stay in the loop about what your loved one needs and prefers as she ages in her supportive environment.
A care plan is an interdisciplinary approach to the care of your loved one. However, the care plan isn't just for the community's clinicians or staff members. Here are a few things that your loved one wishes that you knew about her care plan.
It is just for me
Care plans are unique to each resident, full of interventions and goals that match only your loved one. No two care plans look alike.
It is a guidebook to my care
A care plan is not only unique and individualized, but it is essentially a guidebook for staff to know how best to care for your loved one. It tells staff members what works and doesn't when interacting with your loved one, and how to make your loved one feel more comfortable and happy. The care plan isn't used by just nurses, but by all members of the care team. This can include life enrichment staff, dining staff, housekeeping staff, and even maintenance - anyone who interacts with your loved one should be utilizing the well thought out, and personalized, interventions listed on the plan.
It is medical…
Care plans have medical components that help keep your loved one as healthy as possible. Interventions and goals can encompass medical issues that range from weight loss to pain management, and everything in between that suits your loved one's condition.
...and Social
The care plan isn't solely medical. In fact, memory loss care plans have many social interventions and goals that can include ways to keep your loved one from feeling anxious or wandering to encouraging her to attend group programs.
It is always changing
Care plans are flexible, changing along with your loved one. While care plans are officially reviewed by the interdisciplinary team quarterly and upon significant change, the goals and interventions in your loved one's plans are being tweaked much more often to accommodate any new assistance needs or preferences your loved one requires.
It is written by trained professionals
Everyone who works in a memory care community must take part in days of extra training, specific to memory care issues and approaches. The care plan is written and coordinated by staff who have spent years working to learn more about the mysteries of memory care and how to best support your loved one.
Your input is important
You know parts of your loved one's history that staff members simply do not. Your input on your loved one's care plan is valuable, and it is important to attend care plan meetings either in person or via conference call to answer any questions or provide any background information that can make your loved one's care that much better.
Care plans are an integral part of your loved one's memory care experience. These plans of care can also provide you insight into the daily life of your loved one, giving you some comfort and peace. Be sure to get involved!