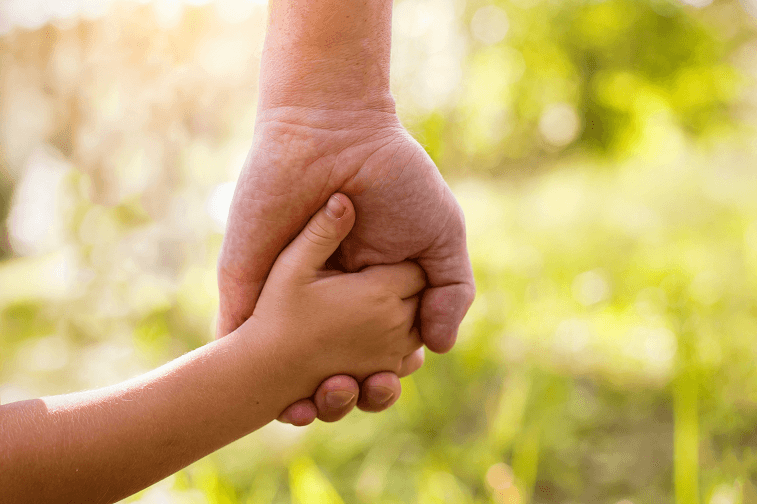 Social interactions between seniors and family members are just as important as physical exercise in helping seniors stay mobile, independent and mentally sharp as they grow older, research shows.
But the hustle and bustle of life can make it difficult for family members to stay involved with their senior loved ones on a regular basis — despite their best intentions.
Finding ways to make staying in touch with your loved ones easy and fun can help keep the whole family involved. Connecting your loved one to the internet, taking part in family projects, playing games and taking day trips might be good places for you to start.
1. Set up an email account to make checking in easier
The way people stay in touch has changed dramatically over the last 10 years. Today, it can be a challenge for people who prefer email and texting to check in with senior loved ones on a regular basis via telephone.
Bringing your loved one into the digital fold can help. Setting them up with "light weight" forms of communication like email, text and social media will make it easier for family members to check in with them on a regular basis — even family members who live across the country.
And if you're thinking your loved one would be reluctant to adopt new ways to communicate and to embrace technology, you're probably right. Even so, once reluctant seniors make that leap, the digital world usually becomes a very important part of their daily routine. In fact, 71 percent of seniors who learn how to use the internet go online every day, and 11 percent go online at least three times a week, research shows.
As an added bonus, tasking younger family members with teaching an older loved one how to log online will be a great opportunity for them to bond and learn about each other's interests.

2. Genealogy and Family History Projects
There's been an explosion of interest in genealogy and family history projects. And who better to take part in, or even lead, a genealogy project for your family than a senior loved one?
Setting up a family account on a genealogy website is a great place to start. Again, younger family members can take the ropes in teaching their grandparents how to log on and use these platforms. Adult children might be able to help secure old photos and documents or reach out to family members that their senior loved one might have lost contact with over the years.
This is a great way to get your family talking and working together to explore their histories. And it's a great way to encourage your older loved ones to tell about old stories and memories that you maybe never heard of.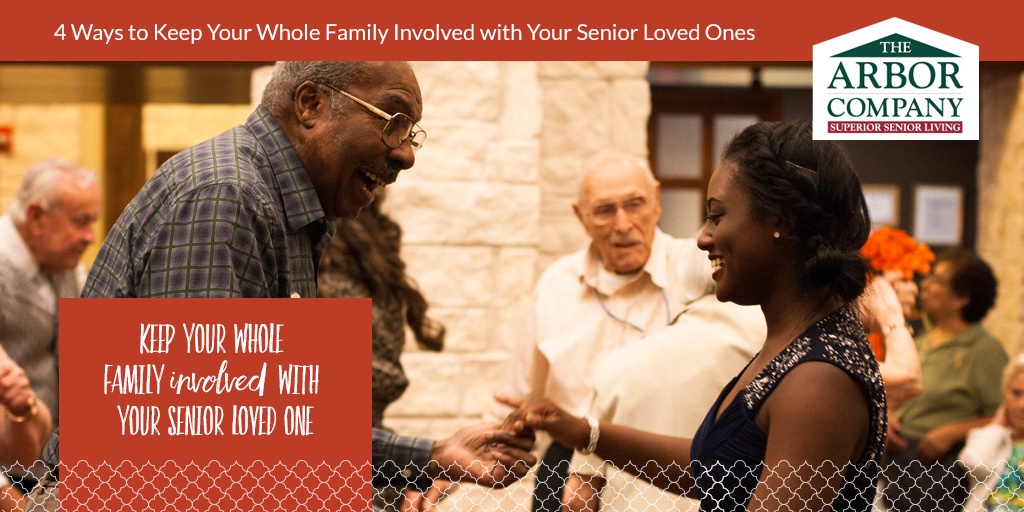 3. Games
Everyone loves a good game, and setting up regular family game times at a senior living community can be a fun way to keep the whole family involved and engaged with a senior loved one.
There are added benefits to family game time, too. Games that stimulate the mind have been shown to help stave off cognitive decline in seniors, and having older loved ones continuously learn how to play new games can be even better. Having younger family members show their older loved ones how to play games like Words with Friends or Candy Crush can help strengthen their bonds, too.
Senior living communities often have community spaces available for families to use, and your loved one can invite their friends and neighbors to play, too.
4. Day trips
Residents of senior living communities can come and go as they please, and sometimes it's easiest to bring a senior loved to the action. Daytrips to backyard barbeques, family parties, grandchildren's sporting events and concerts can be a great way to keep the whole family involved with senior loved ones.
Daytrips are a great way to break up the week for a senior loved one and to prevent feelings of loneliness and isolation that have been shown to take a toll on their mental and physical health. It will also show your senior loved ones that they remain an integral part of the family.
Conclusion: A Complete Approach to Staying Engaged
The best way to keep your whole family involved with your senior loved one is to make it easy for them to stay in touch through new forms of communication, to make time spent together fun and engaging, and to get your loved one out into the community as much as possible. Your loved one will benefit from the socialization and support, and family members of all ages will benefit from strengthening their bonds with the family matriarch or patriarch.