Arbor is proud to celebrate 30 years of service to seniors, their communities, and their friends and families. We've experienced several lifetimes' worth of special moments and memories. We've learned so much from the seniors in our care, and we are honored to get to continue this work. We believe in the power of relationships. We watch relationships transform and improve lives every day, and we know that they are at the heart of everything that makes life worth living.
Sometimes a special moment is barely perceptible to an observer—a fleeting, loving glance or a shared look of understanding. Sometimes it's a bit more grandiose, a grand gesture or event that will prompt "Remember when …" stories for years to come. We treasure both types of moments. Here are some of our favorite recent special moments:
Celebrating Thanksgiving
Arbor Terrace Fairfax celebrated Thanksgiving early this year, with our annual Family Thanksgiving Feast. Arbor master chef Wendell and his fabulous team outdid themselves, serving up gourmet roasted butternut squash soup, cranberry feta salad, herb-crusted roasted turkey with cranberry sauce and poultry gravy, maple-glazed ham with mango chutney, cardamom sweet potatoes, lemon pepper green beans, collard greens, sweet potato rolls, carnet apple cranberry stuffing, pumpkin pie, sweet potato pie, pecan pie, and a hefty assortment of cookies.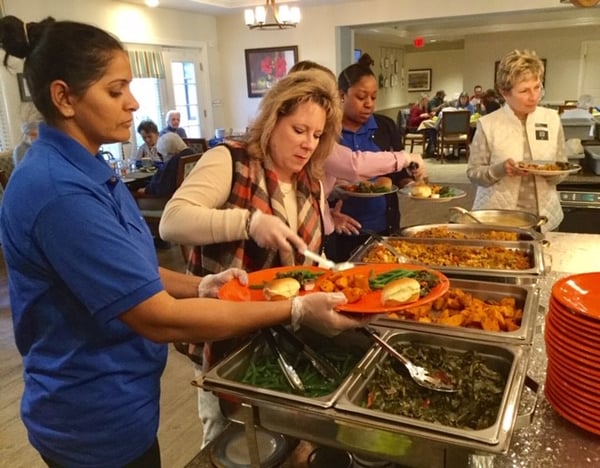 Veterans Day Events
Many of our residents have played a key role in American history, preserving and defending the values we hold dear. At Arbor Terrace Naperville, the Veterans of Foreign Wars presented veterans with certificates of appreciation. We topped off the day by presenting our vets with a "Wall of Honor." The emotional service reminded us all of the sacrifices so many of our residents have made.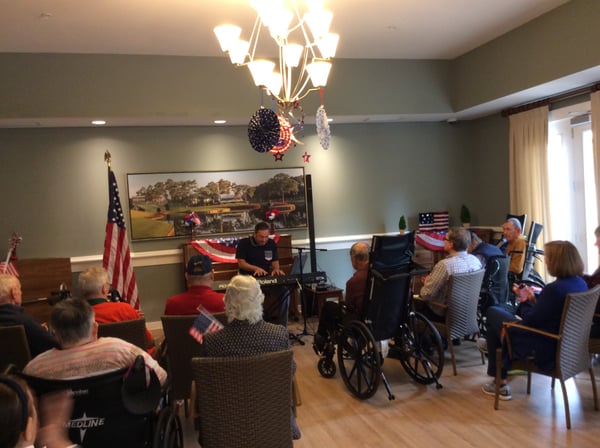 Arbor Terrace Ponte Vedra celebrated our veterans with a patriotic performance by Lou Paris. Our veterans were thrilled to celebrate their service to our country and receive specially made cards.
Making Every Day a Special Occasion
Arbor doesn't just plan special events for the holidays; we aim to make every day special. Check out some of these fun events and lasting memories from our communities:
This past summer, residents at Arbor Terrace Peachtree City attended an authentic Polynesian luau. They packed a bus, ate delicious Polynesian cuisine, and saw a pig cooked Hawaiian-style. They learned dances and took photos with Samoan royalty. There was even a knife dancer.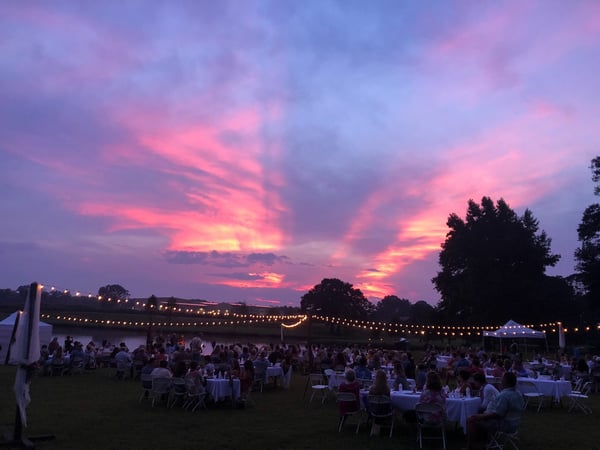 An Arbor Terrace Peachtree City resident competed this year in the Golden Olympics, where she won three gold medals for swimming. This brings her medal collection to a stunning 250. She's been competing since 1990.
Some residents at Arbor Terrace Ortega volunteered to arrange flowers to donate to the Walk to End Alzheimer's. At Arbor, our residents believe in giving back, and remain active and engaged members of their communities.
We cherish every moment with our residents at Arbor. We can't wait to see what the next 30 years hold in store! To learn more about life at Arbor and to explore your senior living options, download our free Journey to Senior Living guide.