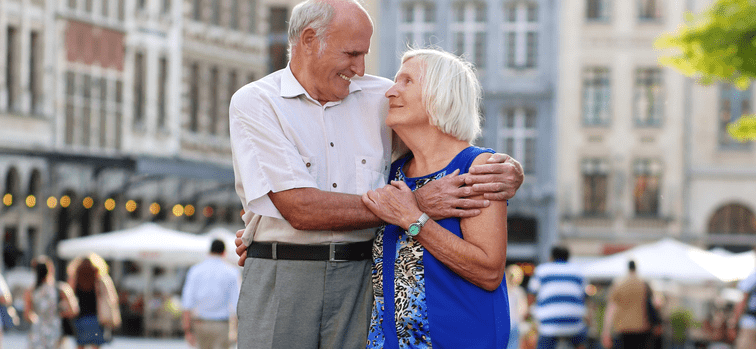 Your retirement years are made for doing what you love, trying new things, and exploring favorite (and new) places. Your eventual move to a senior living community should not prevent you from achieving your travel dreams. In fact, a move to a senior community can actually make traveling easier.
Don't believe us? Consider these ways a senior living community can make exploring the world less stressful and more fun.
Less Property Responsibility
In order to travel, you need to plan for extended time away from your home. Finding someone to water your plants or feed your cat while you're away can be exhausting, as can stopping your mail or paying your bills. Living in a senior community cuts down on these responsibilities.
You won't have to worry about stopping your mail or finding someone to check on your home for security reasons. Senior living communities take care of your mail and your property while you are gone, even continuing housekeeping services so that you return to a tidy apartment. Your new neighbors will be happy to water your plants or stop in to feed (and pet) your cat, and they will only have to walk down the hall to do so. Even better, you won't have to worry about additional home maintenance responsibilities, like mowing the lawn, while you are gone. You can simply tell staff when you will be gone, say bon voyage to your friends, and enjoy your trip!

Friends to Travel With
One of the biggest benefits to living in a senior community is the access to new friendships. Your neighbors can become your new support systems—and your new travel buddies. Take a look at Jerry, a resident at an Arbor Terrace community, who moved into his apartment and found a new hobby, a new friend, and multiple travel opportunities.
You may find a friend or two who enjoy traveling—or who would make fun companions to share a hotel room with—living right down the hall. In addition, many senior living communities offer group travel opportunities that are inexpensive, safe, and designed especially for residents. These group trips give residents the chance to jump on a bus or plane to visit nearby cities or hot spots, as well as international travel opportunities.
Armchair Travel at Its Best
Don't be discouraged if you are unable to take the dream trip you have always wanted to experience. Complex medical conditions or responsible financial choices can sometimes make international or other types of travel impossible. Fortunately, senior living communities offer an activity calendar packed full of events to give residents an armchair traveling experience that is second to none.
Look to see if your senior living community offers travelogue lectures, complete with photos and stories of trips around the world. Thanks to technology such as Skype, many senior living communities are able to connect with museums around the globe and take tours of landmark institutions right from the living room. If your senior community doesn't offer these opportunities, suggest them or—better yet—offer to plan an event for your peers.
Travel doesn't have to be international or exquisite to be meaningful. As you plan your next trip, be sure to do so while living in a senior living community. You'll realize quickly how much easier it is than planning a trip from your previous home.
Bon voyage!