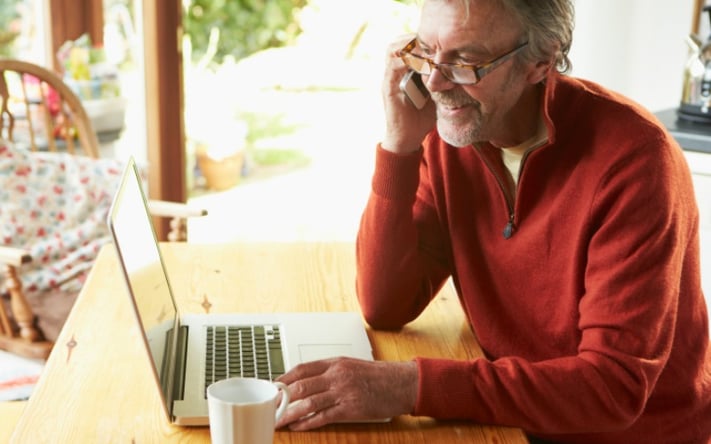 Assisted Living is a wonderful option for long term senior living. With plenty of independence and lovely apartment living and the extra health and social support, assisted living communities are often an investment that families, and the seniors they love, are happy to make. After you determine that the assisted living option is the best fit for you, how do you even begin to narrow down the assisted living community choices?
Certainly, it is best to find an assisted living community that you absolutely love. After all, you will be living here for years to come. In order to find which community is best for you, you must ask the right questions. When you chat on the phone prior to setting up a community tour, or when you are meeting with staff at the community, come armed with a list of questions so that you are sure to ask everything that is important to you. The more you know up front, the more confident you can make your investment and the less surprises down the road. To get you started, here is a list of questions that can make your decision more clear.
Do you have apartments available now?
This might seem like a silly question to ask, but assisted living communities can sometimes feature a wait list for apartment openings. If they have a wait list, inquire how long it currently is and determine if that timeframe matches your current needs. Can you wait for something to open up at your ideal community or do you need to look for a second choice?
What types of apartments do you have available currently?
If there is not a waitlist, find out what types of apartments the community has available and match it to your needs. Do you prefer a studio, one bedroom, two bedroom or other type of apartment? Consider other needs, as well, such as your kitchen space. No apartment model is necessarily better than the other, but it is important to match your apartment to your needs.
What services are included in my monthly fee?
Keep informed about your costs and what services are covered in the monthly fee. You may find that your utilities, cable, and WiFi are covered in the monthly rent, but inquire about other services as well. Ask if weekly housekeeping services are covered in your rent, as well as how many meals per day are included. While some communities offer comprehensive bundles of services and amenities, others are more a la carte. Be wary of assuming that every community in your area bundles their services in the same way.
What types of activities and events do you offer?
There's no reason that assisted living should mean all bingo all the time. Take a look at the monthly activity calendar for each assisted living community you are considering. Be sure that there are many opportunities for engagement available to choose from during the week, and determine if what is offered matches up with your preferences or interests, or those of your parent. Review the activities to make sure that there are some each week that will provide a genuine opportunity for pleasure, engagement, and socialization. Beauty, comfort, and even excellent care will ultimately be unsatisfying and unsuccessful if they come hand in hand with boredom and loneliness.
Do you offer free transportation, or other transportation alternatives?
Even if you or your parent plan to do most of the driving after moving into assisted living, ask about the transportation services that may be available through the assisted living community. Some communities offer exclusive bus service that provide transportation to certain doctor offices, grocery stores, banks, or other hot spots. Inquire further to see if there are taxi vouchers or transportation coordination services available if you need to plan a trip to a specialist or destination not covered on the bus route. Even if driving is an option now, it becomes less advisable for many seniors as time goes by, and the comfort and reassurance of valet services may be very welcome in future times of illness or inclement weather.
What types of health services are offered on-site?

Check to see if there are any visiting clinicians that have office hours and space right at the assisted living community. It is common to find that doctors, ophthalmologists, podiatrists, and even dentists offer services a few times per month (or per quarter) at the community. Vaccination clinics and other screenings might be available too. If not, it is even more important to be sure that transportation is made available to the practitioners of your choice in order to ensure consistent access to quality medical care.
Do you offer a choice for meals?
If the community offers meals in a dining room setting, ask if there are multiple choices for the entree. This assures that you can have something that you prefer in case you do not like what is featured on the menu. While you are talking about dining, ask to see a copy of the monthly or weekly menu, and consider scheduling a time to come in and eat a meal at the community. This will allow you to evaluate the quality of the cooking and also to get a look at the social atmosphere of mealtimes.
What flexible options are there for meals?
You may not be feeling well, or you might just want to skip the dining room at times. Ask if the community will bring a tray to your apartment if the situation warrants.
Many seniors in assisted living may need or desire to snack or keep irregular meal schedules for various reasons. Be sure to check that any community you are considering offers access to snacks and food between standard mealtimes.
In addition, consider carefully whether you want to insist on a kitchen or kitchenette in an assisted living apartment. If it is desirable and safe to be able to cook and store food, you should be able to find an option that makes this possible.
What is your emergency hospital?
Each community, especially those in larger cities, will have a specific "911" or emergency hospital. This is based on location and is where an ambulance would automatically take you in case of emergency. It is wise to find out which hospital this is, just to be sure your family knows and to be aware of whether your preferred doctor has access there. Never wait for an emergency to happen before you know how it will be handled.
When can I come for a visit?
A reputable assisted living community should never object to allowing you to spend time there evaluating whether it is a good fit for your or your parent. Whether it is stopping in for a meal or attending a class or activity time at the community, you should expect welcome and transparency at every stage. Many communities will even arrange an overnight or longer short-term stay so that you can get a real feel for what it would be like to live there, meet the neighbors, and see how the staff and the residents interact throughout the day and night.
What happens when I need additional services?
It is important to know what your long term plan is, in case you find yourself with memory issues or increasing physical problems in the future. Find out if your assisted living community offers memory care services or if it is connected to a skilled nursing facility and how that can benefit you if needed.
Don't forget to include your own questions about things that are especially important, or worrisome, to you. These questions can help narrow down the field as you search for your best assisted living option.
What are the most important things for you to know about an assisted living community? Share with us in the comments below!